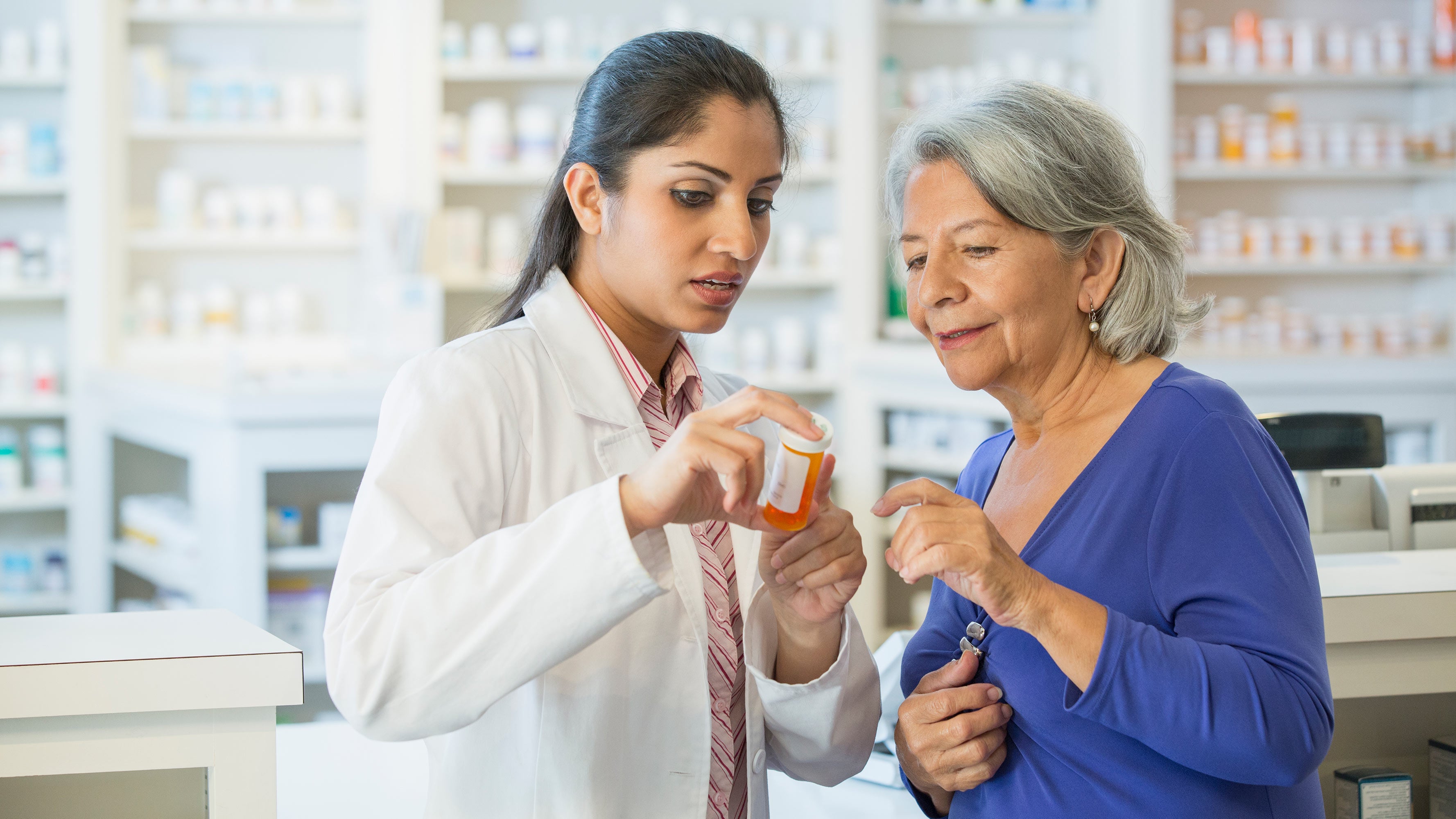 CVS Health® has made a commitment to help address the misuse of prescription opioids by designing programs and collaborating with community leaders, policymakers, law enforcement, health care professionals and others to increase community-based educational programs related to opioid misuse, create safe prescription drug disposal sites, expand access to life-saving antidotes and advocate for targeted and effective policies, locally and nationally.
Our comprehensive enterprise approach includes:
Safe medication disposal units installed in more than 3,700 CVS Pharmacy® locations nationwide

Donated over 1,000 safe medication disposal units to local police departments across the country

Pharmacist counseling for patients filling their first opioid prescription

Enhanced utilization management for our CVS Caremark® clients

Community investments to support addiction recovery and prevention

Opioid misuse prevention education for teens and parents

Access to and advocacy for opioid-overdose reversal medication

Ongoing advocacy to promote prescription drug monitoring programs, prescription limitations, and e-prescribing

Board-level oversight of our opioid-related safety, programs and initiatives
Patients and colleagues can report suspected inappropriate or illegitimate dispensing, prescribing or diversion of controlled substances, violations of CVS policies and/ or procedures, other applicable law, or the terms of any  agreement between CVS Health and any state or federal entity by calling the CVS Health Ethics Line anonymously and toll-free at 1-877-CVS-2040 (1-877-287-2040;TTY:711) or visit the Ethics Line page.1
Aetna has also employed a comprehensive strategy to fight opioid misuse, with the goal to drastically reduce overprescribing and misuse.
Strategic programs from Aetna focus on prevention, intervention and support for treatment, including "super-prescriber" interventions to physicians, surgeons and dentists with outlying opioid prescribing habits; Aetna Pharmacy Controlled Substance Use programs that identity and intervene with at-risk members; and the Guardian Angel pilot program to identify and outreach to members who recently experienced opioid-related overdose.
Our ongoing opioid misuse prevention efforts and enterprise initiatives are supported by all parts of the company — including our CVS Pharmacy retail presence in nearly 10,000 communities across the country, CVS Caremark, our PBM that manages medications for more than 100 million plan members — and reach patients, providers, payors, advocacy organizations, elected leaders and community health advocates.
Working in collaboration with these health care stakeholders, CVS Health is committed to helping to address opioid misuse.

4,700
Number of safe medication disposal units in CVS Pharmacy stores and police departments
> 1.8M
Number of students and parents reached by the "Dose of Knowledge" collaboration with Discovery Education and our Pharmacists Teach program since inception
50
Number of states + District of Columbia where Naloxone is available without a prescription
> $12 million
Amount in grants to fund opioid misuse prevention and treatment programs