Our history
How we've been making healthier happen over the years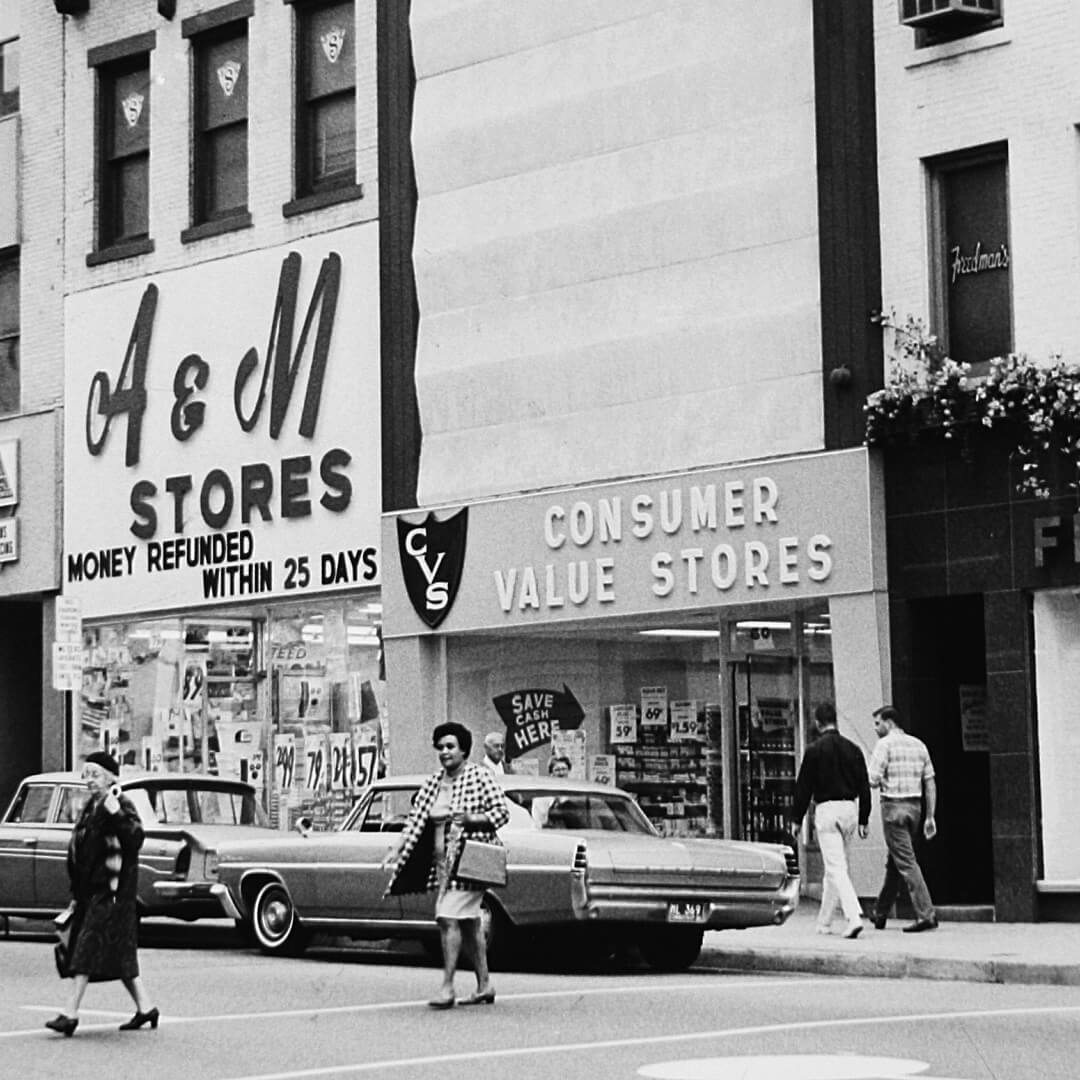 Explore the key moments in our story
Our company has grown and changed over the years but our commitment to consumers has never wavered. Today, we proudly serve more than 100 million people every day. Learn how we've been making healthier happen over the years.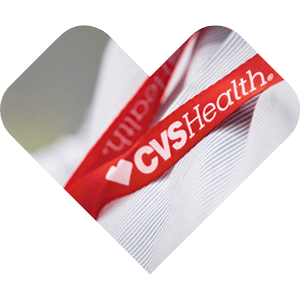 Historical highlights
1963: The first Consumer Value Store selling health and beauty products is founded in Lowell, Massachusetts. A year later, the name is changed to CVS. 
1967: Pharmacies within CVS stores are introduced in Cranston, Rhode Island. 
1969: CVS is sold to Melville Corporation. 
1972: CVS nearly doubles in size with the acquisition of 84 Clinton Drug and Discount stores. 
1981: Ground is broken for the CVS Store Support Center in Woonsocket, Rhode Island.
1988: CVS celebrates 25 years, finishing the year with 750 stores and sales of nearly $1.6 billion.
1990-2004: CVS acquires multiple companies including Peoples Drugs, Revco and Eckerd drug stores.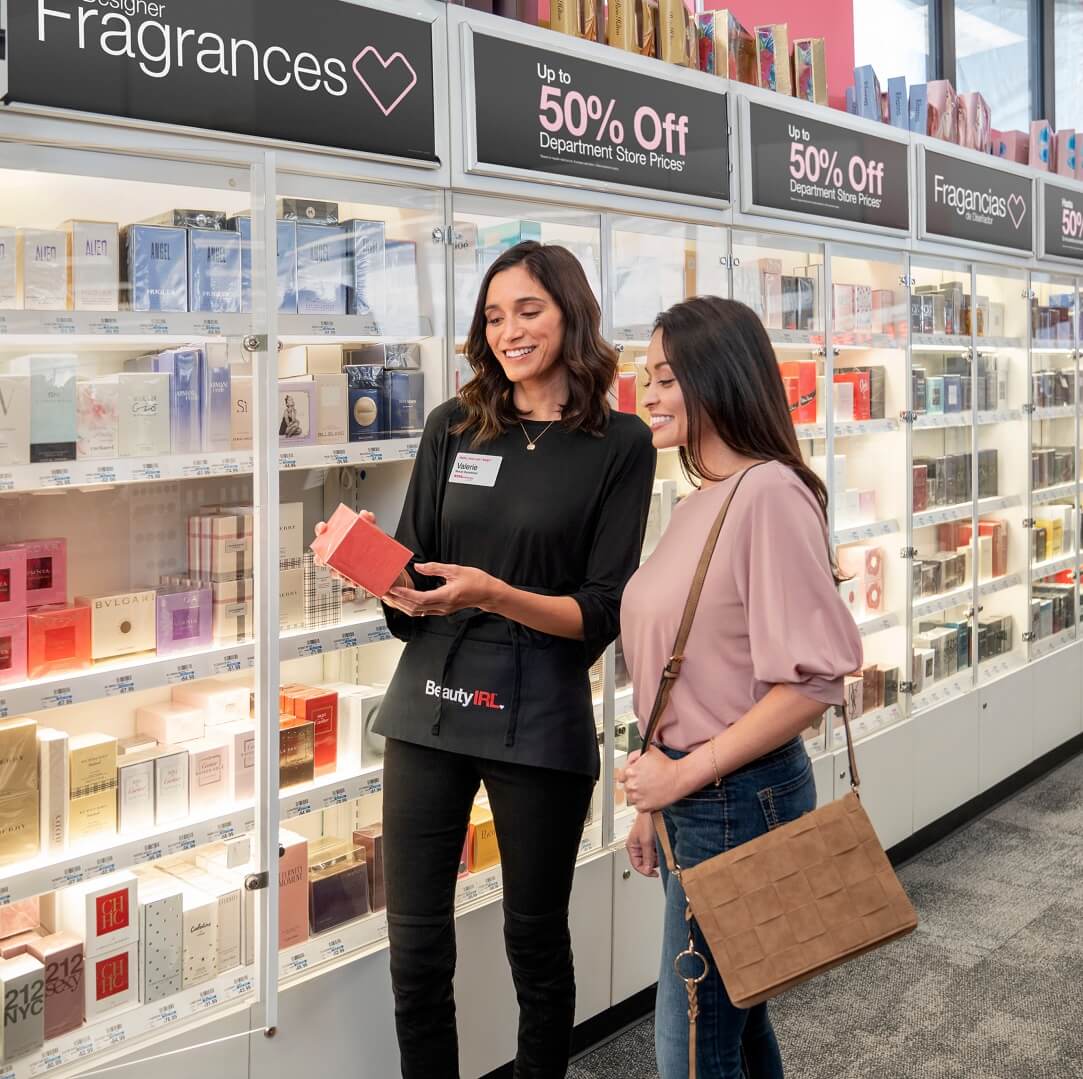 2005: A beauty advisor program is piloted at CVS stores, and beauty department managers join the staff.
2006: CVS acquires MinuteClinic®, the leading provider of in-store health clinics, as well as thousands of Sav-On and Osco drugstores from Albertson.
2007: CVS acquires Caremark, giving birth to the nation's leading pharmacy-benefits manager.
2014-2015: CVS acquires Coram, Omnicare, Navarro Discount Pharmacy and all of Target's 1,600 pharmacies and clinics. 

2014-2016: CVS removes tobacco products from store shelves and launches a five-year, $50 million initiative, Be The First, to help deliver the first tobacco-free generation.
2017: CVS and Aetna announce a proposed merger — the biggest health care merger in US history. 

2018: Aetna is acquired by CVS Health — and it begins a transformation of the consumer health experience.
2020: A commitment is made to invest nearly $600 million over five years to advance employee, community and public policy initiatives that address inequality faced by Black and other disenfranchised communities.
2020-2021: CVS Health commits the full strength of the enterprise to address urgent health care needs stemming from the COVID-19 pandemic. 
2020-2021: The company becomes the largest private provider of COVID-19 testing and, in partnership with the Centers for Disease Control and Prevention (CDC), is the one of the first to offer on-site COVID-19 vaccinations at nursing homes and assisted living facilities. 
2021: Karen Lynch succeeds Larry Merlo as President and Chief Executive Officer of CVS Health.
2023: CVS Health completes acquisitions of Signify Health, a leading technology and services company focused on provider enablement and bringing clinicians into the home, and Oak Street Health, a leading multi-payor, value-based primary care company helping older adults stay healthy.