CVS Health was the first retail location in the nation to offer drive-thru COVID-19 testing for first responders, law enforcement and health care providers. After the initial pilot in Shrewsbury (now closed), the company has now made free rapid testing available to the public in Georgia, Rhode Island and Massachusetts.
"Our MinuteClinic providers join countless other heroic health care professionals across the country and around the world in forming the first line of defense against this devastating virus," said Troyen Brennan, MD, chief medical officer and executive vice president, CVS Health.
The sites are located in large, easily accessible parking lots at the Georgia Tech campus in Atlanta, Twin River Casino in Lincoln, Rhode Island, and the Showcase Cinemas in Lowell, Massachusetts.
"By working with a wide range of partners, we have dramatically increased Massachusetts' COVID-19 testing capacity, and we are grateful to CVS for their partnership in launching this new rapid testing site," said Massachusetts Governor Charlie Baker.
Up to 1,000 tests can be conducted daily at each of the three sites. Additional testing sites may be added in the coming months.
,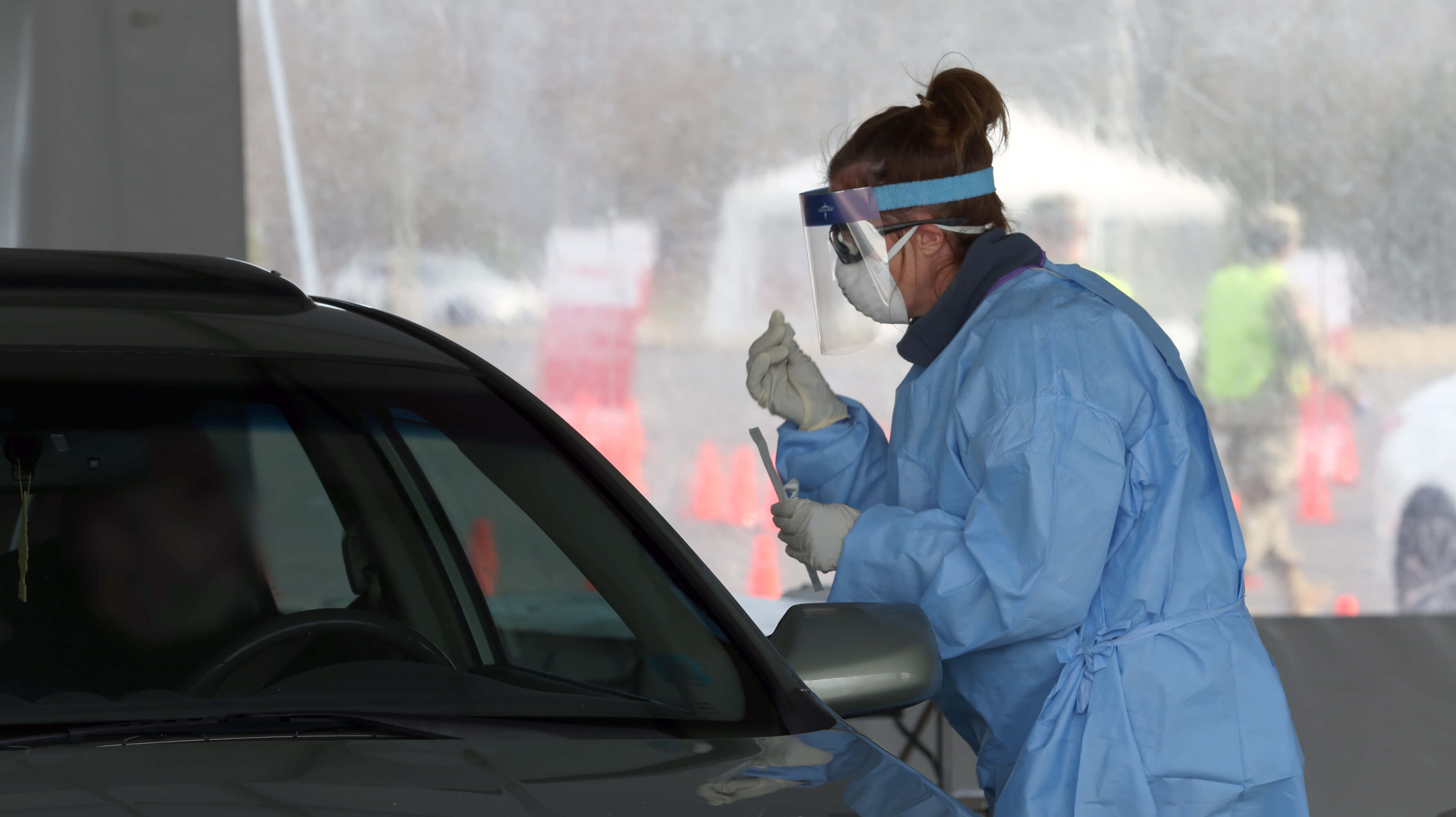 ,
"This marks a giant leap forward in our efforts to combat the virus," said Rhode Island Governor Gina Raimondo, adding that the new CVS-operated site will double her state's testing capability.
The new testing sites use a new COVID-19 test from Abbott Laboratories that was authorized by the U.S. Food and Drug Administration in March. The test is available to eligible residents in each state who meet criteria set by the Centers for Disease Control and Prevention. Patients are required to pre-register online at CVS.com to schedule a same-day time slot. Testing is available seven days a week.
Patients use a self-administered nasal swab to collect a sample while remaining in their cars. Results are delivered on the spot within five minutes to receive a positive test result and approximately 13 minutes for a negative result.
"Increased access to rapid testing remains one of our top priorities in order to identify more cases, get Georgians the care they need, and prevent further infection in our communities," says Governor Brian P. Kemp. "This unique, public-private partnership will strengthen our testing capability as we continue to take the fight to COVID-19 in Georgia."