When he was 21 years old, Rafael Lopez enlisted in the Army with a sense of purpose. "I thought that what I needed in my life was to be a part of something greater than myself," he says.
After a 20-year career that included three tours to Iraq and one to Afghanistan, his next challenge was to find that same sense of purpose in a civilian career.
Only one in four veterans have a civilian job lined up after they leave the military, and 55% of veterans name employment as a top challenge when transitioning to civilian life. Leaving the unique service-oriented culture of the military can be difficult, and communication gaps between the corporate and military worlds are common.
"It's a twofold problem," says David Casey, SVP of Workforce Strategies & Chief Diversity Officer at CVS Health — and a former service member of the Marines. "Veterans don't always know how to translate their skills to civilians. Civilian recruiters don't always know how to understand those skills, either."
,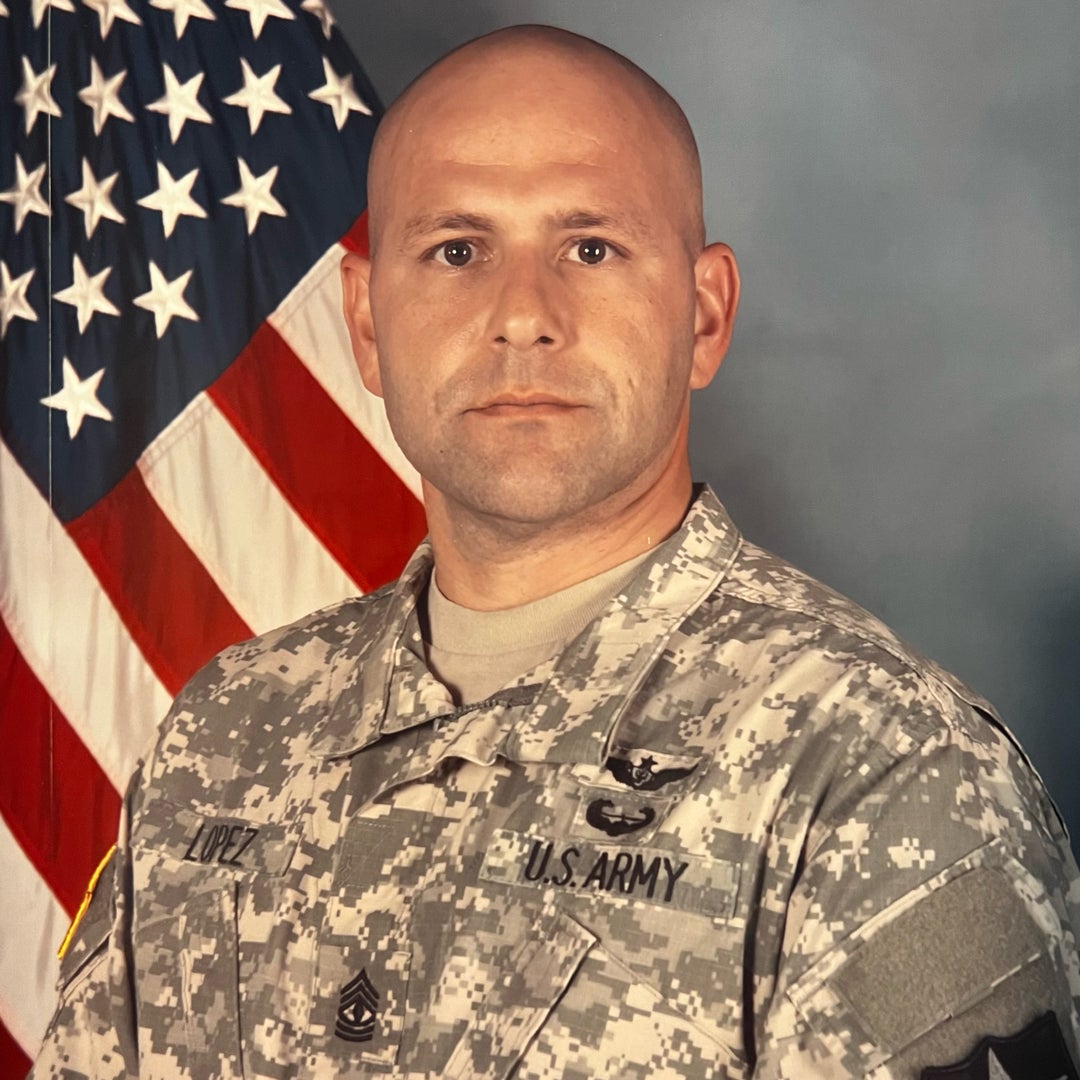 ,
How CVS Health helps veterans build their careers
After leaving the military in 2018, Rafael enrolled in CVS Health's SkillBridge program to help service members prepare for civilian careers. "It helps transitioning service members test drive a company while still on active duty," he says.
The program gave him a leg up on his job search and eased his transition out of military life by teaching him the appropriate language and interactions to use in a civilian job.
CVS Health also educates civilian recruiters about military skills, holds hiring events at military bases and opened an employment and training facility to serve the Fort Bragg, North Carolina military community.
Once hired by CVS Health, veterans can join an internal Colleague Resource Group called BRAVE (Boldly Representing American Veterans Everywhere). The company also accommodates military spouses.
"We knew if we wanted to hire veterans, we needed to have a company that's serving veterans," says, David Lee, CVS Health Director, Workforce Initiatives Military, Operations & Support Team, and an Army veteran.
In just three years, Rafael has advanced from a store manager-in-training to an advisor to the Workforce Initiatives program where he now helps fellow veterans.
"I like to call my position a paycheck for the soul," he says. "Taking care of soldiers is what drove me for decades. Being able to do that in this position still gives me that sense of helping out a fellow soldier."