WOONSOCKET, R.I. — CVS Health® (NYSE: CVS) announced today it will expand Project Health, the company's free, community-based health screening program by entering two new areas: Las Vegas, NV, and Richmond, VA. Project Health will also add four new mobile units this year and host dedicated events for children and seniors.
"At the heart of our ongoing efforts to reduce health disparities and advance health equity is our commitment to breaking down barriers for people to access quality, affordable care," said Sheryl Burke, Senior Vice President of Corporate Social Responsibility at CVS Health. "Through Project Health we're meeting people where they are with a focus on areas of significant need."
In addition to 72 dedicated events for seniors and 60 for children, CVS Health plans to host more than 1,600 Project Health screening events in 45 markets across the U.S. and Puerto Rico this year. The company hosts these events at CVS Pharmacy locations and community organizations, offering free biometric screenings including blood pressure, cholesterol, glucose level and body mass index to detect early risks of chronic conditions such as diabetes, hypertension, and heart disease. Following these screenings, participants have the opportunity to meet with a nurse practitioner who can provide referrals for treatment and advice on follow-up care.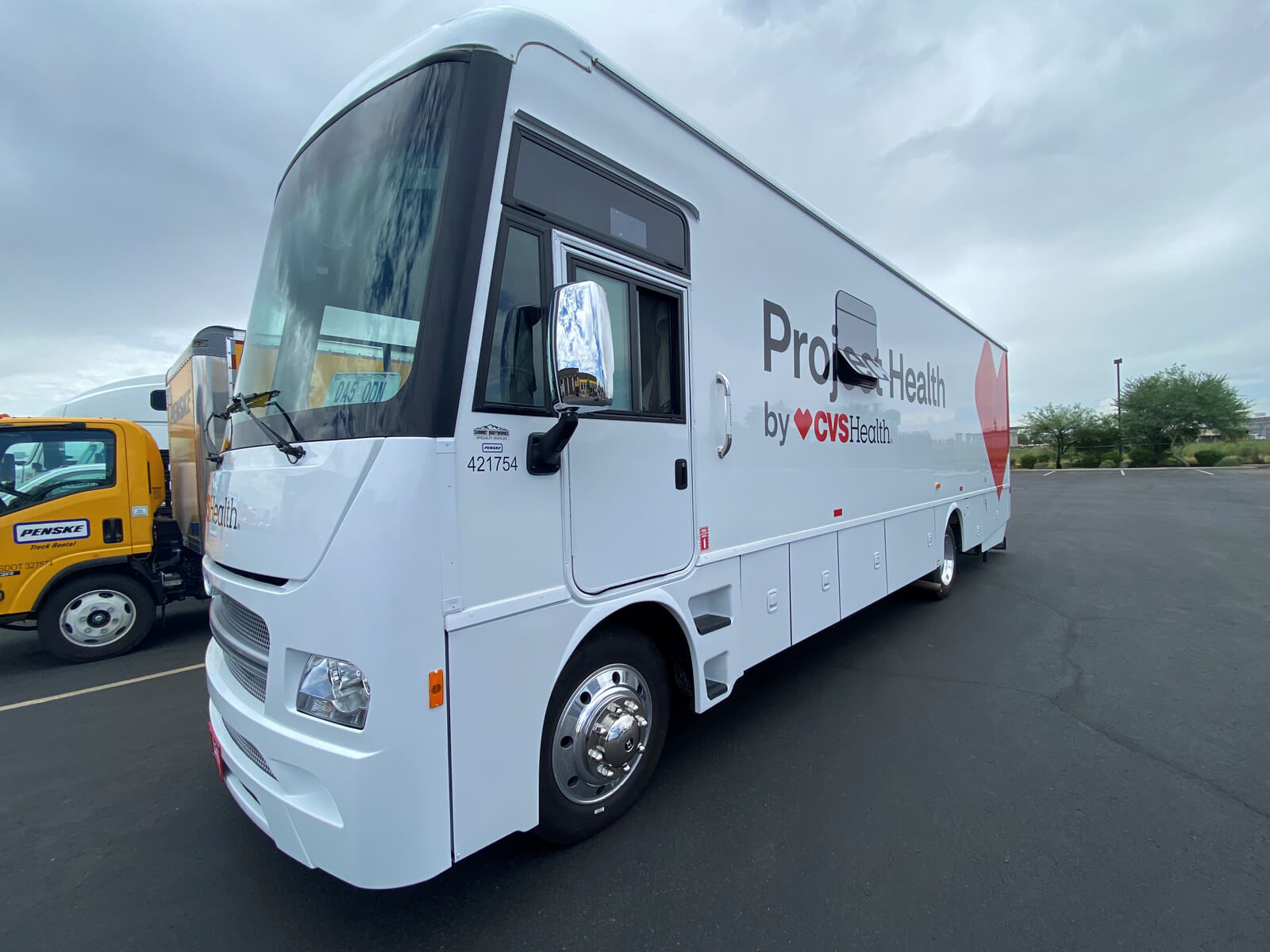 "We are committed to improving the trajectory of health for people across this country and providing more equitable and accessible health care services," said Dr. Joneigh Khaldun, Vice President and Chief Health Equity Officer, CVS Health. "Project Health is providing important services in underserved communities and helping people understand their health risks and health care needs which is so critical to achieving health equity."
Since Project Health was established in 2006, the program has delivered more than $139 million in free health care services to over 1.1 million Americans with nearly four million biometric screenings in diverse communities with large numbers of uninsured or underinsured people.
Individuals can visit cvs.com/project-health to learn more about the Project Health resources, the events and how they can prioritize their health by receiving a free screening.
About CVS Health
CVS Health is the leading health solutions company, delivering care like no one else can. We reach more people and improve the health of communities across America through our local presence, digital channels and over 300,000 dedicated colleagues – including more than 40,000 physicians, pharmacists, nurses, and nurse practitioners. Wherever and whenever people need us, we help them with their health – whether that's managing chronic diseases, staying compliant with their medications, or accessing affordable health and wellness services in the most convenient ways. We help people navigate the health care system – and their personal health care – by improving access, lowering costs and being a trusted partner for every meaningful moment of health. And we do it all with heart, each and every day. Learn more at www.cvshealth.com.
Media contact
Courtney Tavener 
401-712-3698
Courtney.Tavener@CVSHealth.com