Being hospitalized with COVID-19 can be an intense and frightening experience, as patients and their families cope with the diagnosis and treatment and focus on the best path to recovery.
As the scope of the coronavirus pandemic continues to expand, Aetna is showing its commitment to help support and protect its members who have been through this experience with a new initiative focused on the healing process.
Aetna has developed Healing Better COVID-19 care packages that arrive to members' homes within a few days once they are discharged from the hospital with a confirmed COVID-19 diagnosis.Distribution is dependent on recent hospital discharge for COVID-19 diagnosis and supply availability. As of April 15, more than 1,200 kits have been mailed.
"Patients are facing fear and uncertainty upon being discharged from the hospital; it can be difficult to keep track of everything that's being communicated to them," said Dr. Daniel Knecht, vice president, Health Strategy and Innovation. "Delivering these care packages directly to members' doorsteps is an opportunity for us to go beyond what most people would traditionally expect from their health insurer, especially at such a vulnerable time."
,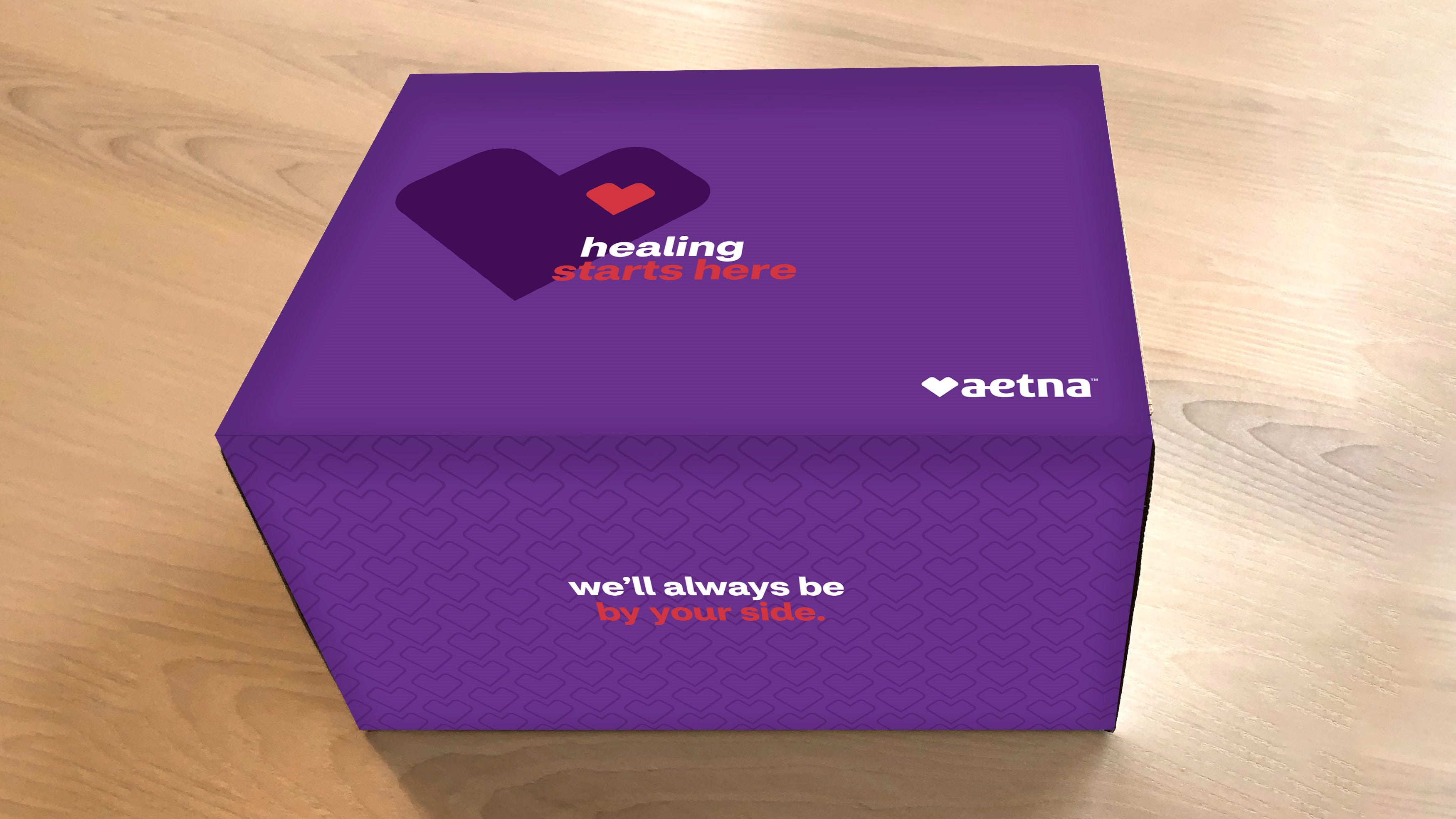 ,
The packages include CVS Health store brand personal care items and informational content adapted from Centers for Disease Control and Prevention guidelines on how to best manage symptoms and prevent the spread of COVID-19. Additional resources include access to the Aetna COVID-19 microsite and emotional support, including information on the 24/7 Resources For Living crisis hotline.
"By partnering across the organization, we are pleased to provide in-demand CVS Health products that reflect our commitment to going the extra mile for the people we serve," said Mike Wier, senior director, Omnichannel Merchandising, CVS Health.
A cross-functional collaboration between Aetna and CVS Health Marketing, Commercial Product, Strategy, and Clinical colleagues led to the creation of the care packages. The group led a proactive approach to reach members by taking into consideration immediate and long-term member needs. The program will continue for a limited time.
"We're committed to helping members heal better," said Justin Steinman, vice president, Commercial products, Aetna. "There are still so many unknowns about COVID-19, and we understand that for many people hospitalized with the virus, it's not uncommon to worry about the road to recovery. The care packages won't solve everything, but we're hoping these deliveries help members focus on recovering."
Aetna's Healing Better COVID-19 care packages are an extension of the Healing Better program, which helps members who schedule hip or knee replacement surgery to prepare for the surgery and navigate recovery. Resources for this program include proactive outreach from care managers; personalized education on recovery resources such as assisted mobility devices; mental and physical health support resources; pain management options; and a pre-surgery care package.
,