CVS Pharmacy recently announced the launch of six new innovative home health care products as an extension of its exclusive CVS Health store brand product line. Developed in collaboration with Michael Graves Design, these new products are rooted in customer insights and specifically designed to meet the needs of the aging, caregivers and disabled. The CVS Health by Michael Graves Design product assortment combines function with aesthetically pleasing design while aiming to bring confidence and empowerment to the individuals that are using them.
CVS Health by Michael Graves Design has collaborated with Selma Blair, mother and a passionate advocate for the disabled community to help increase awareness of the launch of these innovative products. Selma is a long-time CVS Pharmacy consumer who has been vocal about her journey with multiple sclerosis and her need for a cane. She has expressed her personal connection to the products. Selma is authentically sharing that connection with her audience on Instagram (follow along with the hashtag #CVSHealthByMichaelGraves).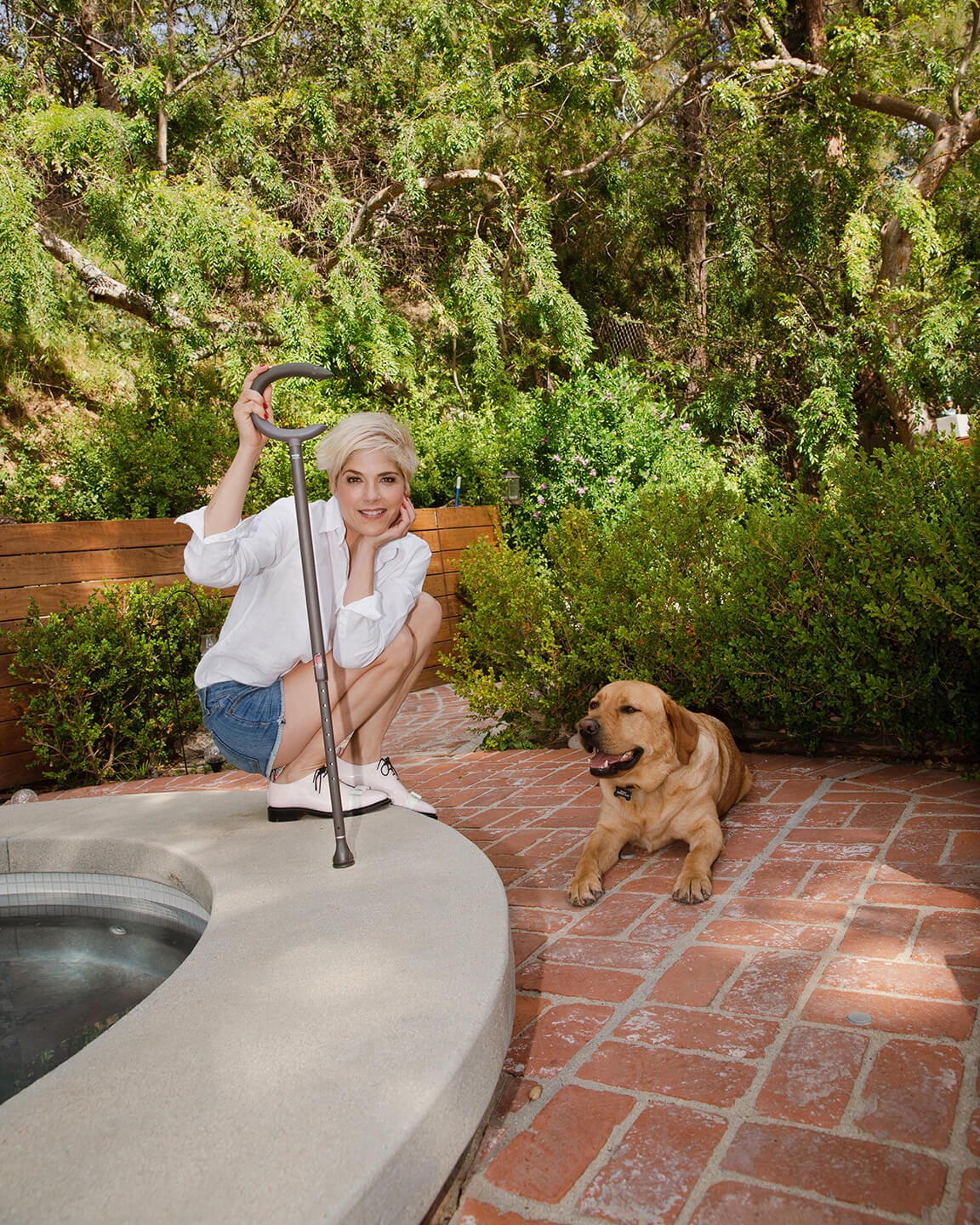 This is what Selma Blair is saying about CVS Health by Michael Graves Design:
Question: Why did you choose to partner with CVS Health by Michael Graves Design?
Answer: "This is a rare but exciting partnership for me. I only get behind products or an energy that naturally aligns with who I am, and CVS Health by Michael Graves Design is a product line that I am really passionate about. As someone who uses a cane, I recognize the need for quality home health care products with an aesthetically pleasing design, and this product line provides just that. I'm also already a long time CVS customer, as there are two stores in my neighborhood where I pick up my prescriptions and use my CVS Caremark benefits for my home nursing needs, so this partnership is truly a perfect fit and I love the convenience and accessibility that this product line brings."
Question: What are you most excited about with the new CVS Health by Michael Graves Design product assortment and what benefit does it bring you personally?
Answer: "In the beginning of my journey with MS, when I first realized a cane was a necessity for me, it became an extension of myself. I was pleased to see my store offered a selection of canes, but none felt like me - until now.  When I discovered the new CVS Health Take Along Folding Cane by Michael Graves Design I instantly fell in love with how the stylish design was like nothing I had ever seen." 
Question: What are your favorite products from the assortment, and what do you love most about them?
Answer: "My absolute favorite is the red Take Along Folding Cane. The magnetic folding mechanism is satisfyingly perfect. The aluminum shaft is adjustable in a click and the grip is way more comfortable than some of my other canes. 
The Comfort Grip Cane, another style in the collection, is also easily adjustable. The innovative "C" design grip makes it much easier to stand from a seated position. I am a busy mom, a lover of design, and enjoy staying as active as I can, which means I'm always looking for convenient and aesthetically pleasing products and these definitely satisfy that need. 
I also like to keep the Shower Chair & Stool in my shower and attach the handheld shower nozzle right to the chair for when hands are needed and for added convenience.  Honestly, I would recommend this product to anyone seeking a new bath safety item. I am passionate about functional design and affordable, easy to find products. For this reason, I highly recommend these home health care products. I am really proud of CVS and Michael Graves Design for embracing this forward motion in home health care."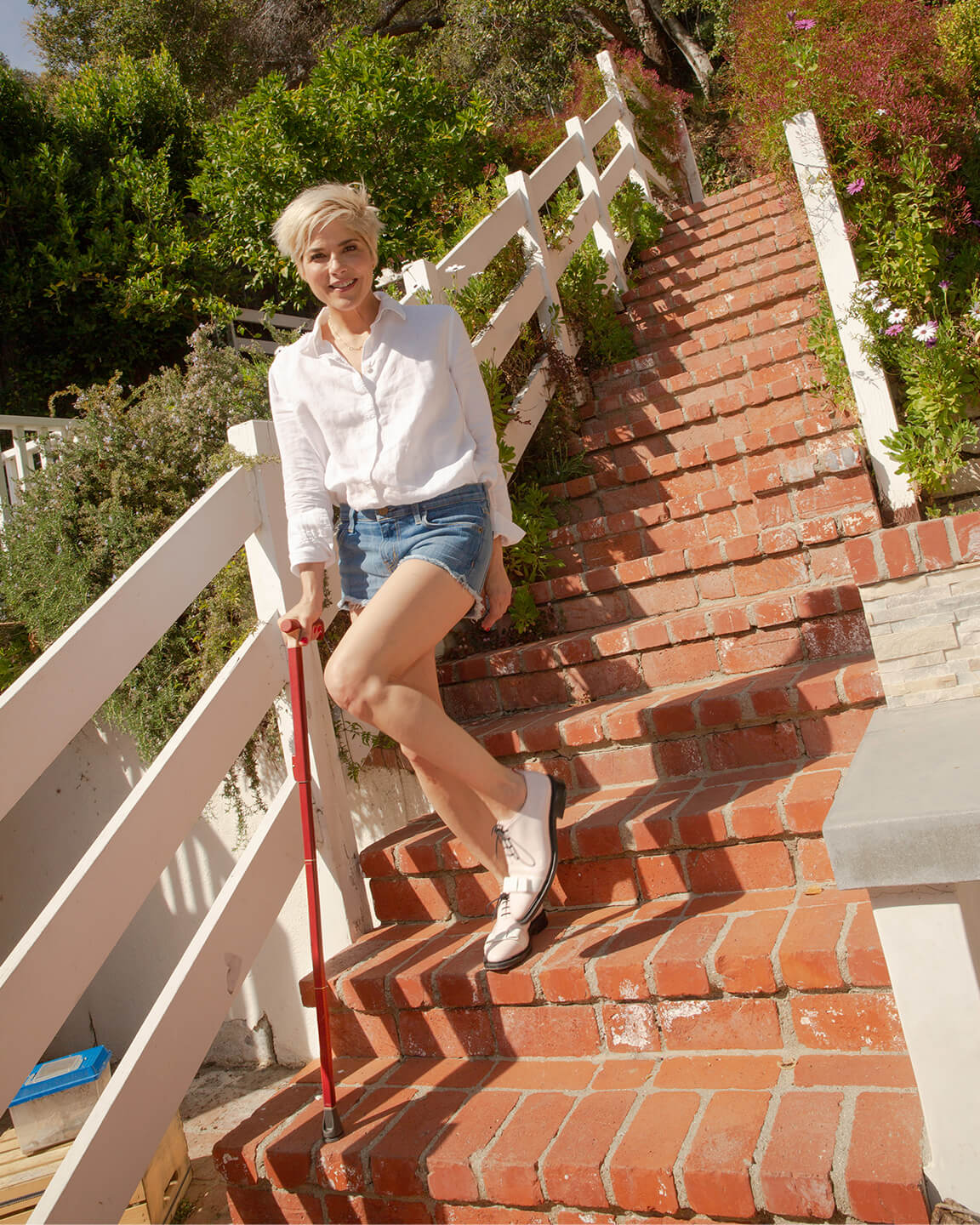 Question: What would you say to individuals who may feel reluctant to use home health care products?
Answer: "I want others to feel confident when they step out with a cane or use other home health care equipment, making movement more secure and effortless, and for others to not feel ashamed to be needing one. Whether it's long term or while recovering from an ailment, I am proud to tell people that my cane is from the CVS Health by Michael Graves Design product line, and that it's both stylish and functional. Plus, you can only find it at CVS which is just around the corner for a lot of us!"
Question: Is there anything else you would like to add about the partnership?
Answer: "What I am most encouraged and pleased with about my partnership with CVS Health by Michael Graves Design is how simple and easy these new products are. They have a timeless nod to postmodernism with clean functionality. I love chic and elegant canes and aids… even a calming mobility dog! But as I am further working on training my dog Scout through his late puppy years, I really needed a sturdy and adjustable foldable cane to keep in my bag while learning to walk confidently.  As an extension of myself, canes are what I make of them, and I love the security of a cane to help with my balance. I love the ease and unobtrusive design of the whole CVS Health by Michael Graves Design collection."