Health Trends 2021: Tailor Care to the Older Patient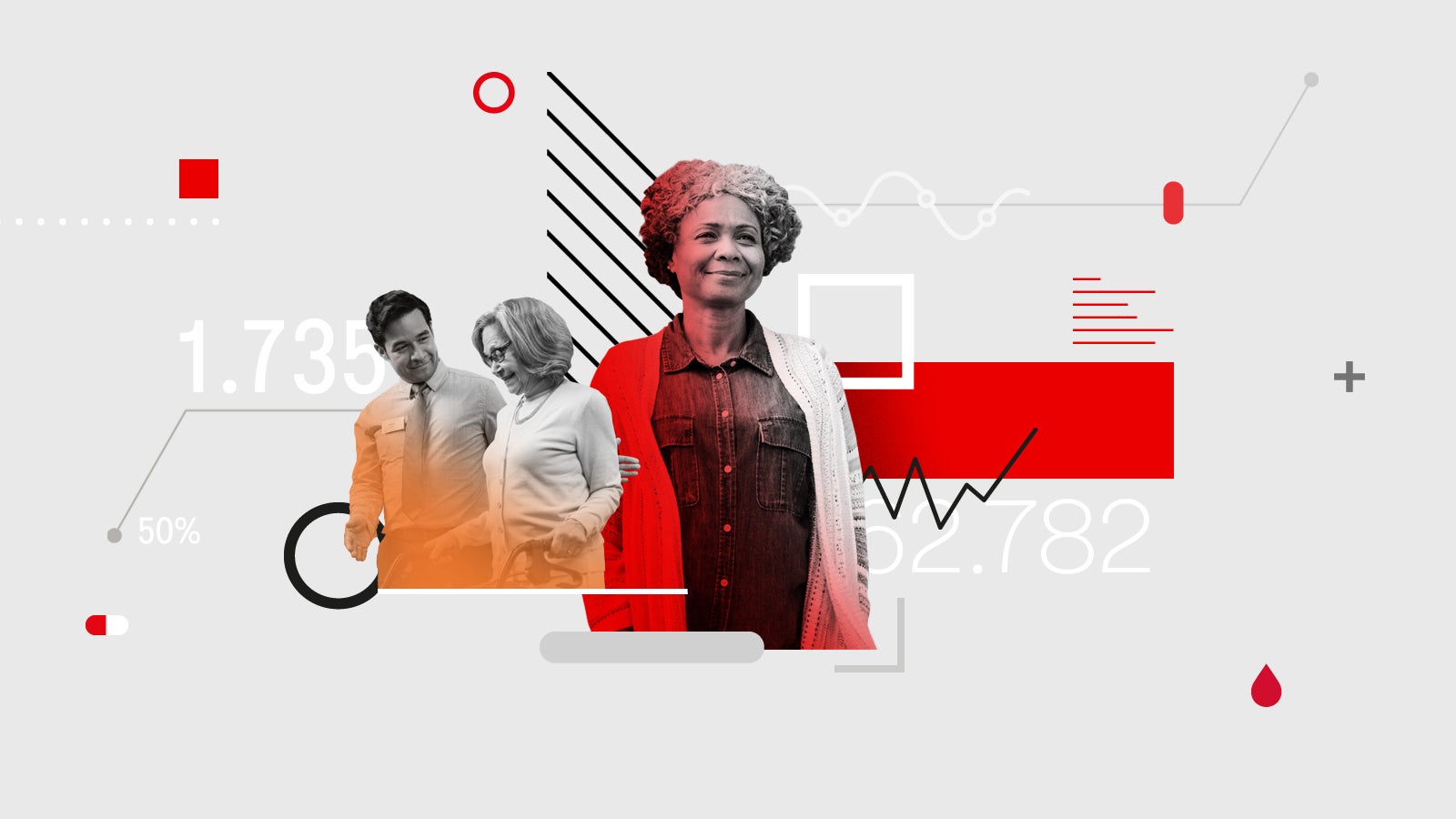 Aging populations face special risks. New protocols and tools will help keep them healthy longer.
The number of people older than 65 will double by the year 2060,https://www.census.gov/ and if current trends hold, two out of three of them will have multiple chronic conditions.https://www.ncoa.org/news/resources-for-reporters/get-the-facts/healthy-aging-facts/#:~:text=Approximately%2080%25%20of%20older%20adults,of%20all%20deaths%20each%20year Meeting their health care needs will call not only for a shift in perspective but in clinical practice. "We're heading into a new era for the care of older Americans," says Christopher Ciano, President of Medicare for Aetna, a CVS Health company, "and this means engaging with a broader range of issues that affect them." If health care systems can get on board with evidence-based ways to help this population, the entire ecosystem of health care stands to benefit.
One of the more promising efforts from CVS Health is the Age-Friendly Health Systems approach, an initiative led by the Institute for Healthcare Improvement.https://www.aha.org/center/age-friendly-health-systems Practitioners are encouraged to adopt a range of best practices that align with a framework known as the "4Ms": reviewing their patients' Medications, Mentation, Mobility and what Matters most to them in terms of health goals.https://www.aha.org/center/age-friendly-health-systems
In 2021 and beyond, the approach will be adopted by MinuteClinic, the retail medical clinic of CVS Health, as the largest retail clinic network in the United States. MinuteClinic's commitment to be an Age-Friendly Health System is supported by a grant from The John A. Hartford Foundation to the Case Western Reserve University Frances Payne Bolton School of Nursing, in partnership with the Institute for Healthcare Improvement. Retail clinics as a whole have seen rising numbers of patients older than 65, with surveys showing more than one in seven coming for medical services.https://www.healthinaging.org/tools-and-tips/tip-sheet-what-older-adults-need-know-about-retail-clinics
"For us, the Age-Friendly initiative maps out a way to make a difference for patients 65 and older," says Angela Patterson, DNP, Chief Nurse Practitioner Officer of MinuteClinic and Vice President of CVS Health. "Our commitment involves supporting the work of the broader primary care health system within a community and helping optimize the best outcomes for these older patients. There was natural synergy with the 4Ms framework."
The figure below explains why older patients require special attention and how the 4Ms approach might help.

Click for text only version
AGE-FRIENDLY CARE IS CRITICAL BECAUSE:
SENIORS ARE LIVING LONGER…
[life expectancy stat]
2017 - 79.7https://www.census.gov/content/dam/Census/library/publications/2020/demo/p25-1145.pdf
2060 - 85.6
[caption] By 2060, life expectancy is projected to increase by about six years
…MAKING UP MORE OF THE POPULATION…
[CHART showing that between 2017 and 2060, the 65-and-older age group's share of the total population will rise from 16% to 23%]
[caption] Share of total population of those 65 and olderhttps://www.prb.org/aging-unitedstates-fact-sheet/
AND WHEN THEY GET CARE, IT'S OFTEN MORE COMPLEX.
THEY HAVE MULTIPLE CONDITIONS…
[stat]
80
percent of older adults have at least one chronic condition
77
percent have at least twohttps://www.ncoa.org/news/resources-for-reporters/get-the-facts/healthy-aging-facts/
…THEY USE MORE MEDICATIONS…
[stat]
The average older adult takes four or more prescription drugs each day
39% take five or morehttps://www.agingcare.com/articles/polypharmacy-dangerous-drug-interactions-119947.htm
…END UP IN HOSPITALS MORE OFTEN…
[chart]
One in five ER visits are from elderly patientshttps://www.cdc.gov/nchs/products/databriefs/db367.htm
…AND ARE MORE LIKELY TO RETURN.
[stat]
One in five seniors is readmitted to hospital within 30 dayshttps://www.hcup-us.ahrq.gov/reports/statbriefs/sb248-Hospital-Readmissions-2010-2016.jsp#:~:text=From%202010%20to%202016%2C%20the,had%20relatively%20stable%20readmission%20rateshttps://www.nejm.org/doi/full/10.1056/nejmsa0803563
AGE-FRIENDLY HEALTH CARE CALLS FOR THE 4MS
MEDICATION
Providers review prescriptions and look for potential problems—drugs that can be switched out, decreased or deprescribed for better health and quality of lifehttps://www.aha.org/center/age-friendly-health-systems
[Stat]
15 percent of older patients presenting to medical facilities have adverse drug events.
These events may be preventable 50 percent of the timehttps://www.aafp.org/afp/2013/0301/p331.html
MOBILITY
Patients share their limitations in mobility and get help thinking through potential risks around their home or daily environmenthttps://www.aha.org/center/age-friendly-health-systems
[stat]
Every 11 seconds, an older adult is treated for a fallhttps://www.ncoa.org/news/resources-for-reporters/get-the-facts/healthy-aging-facts/
Every 19 minutes, an older adult dies from onehttps://www.ncoa.org/news/resources-for-reporters/get-the-facts/healthy-aging-facts/
These injuries cost $50 billion a yearhttps://www.ncoa.org/news/resources-for-reporters/get-the-facts/healthy-aging-facts/
MENTATION
Providers follow best practices and use screening tools to discover and discuss risks such as dementia and depressionhttps://www.aha.org/center/age-friendly-health-systems
[stat]
50% of the time
Physicians fail to recognize cognitive impairment and dementia in older patientshttps://khn.org/news/u-s-medical-panel-thinks-twice-about-pushing-cognitive-screening-for-dementia/
AND WHAT MATTERS
Understanding the patient's goals and priorities can mean conversations about end-of-life care or preferences around management of a diseasehttps://www.aha.org/center/age-friendly-health-systems
In a survey of older patients with multiple chronic conditions, 76% said that maintaining independence was their top priorityhttps://jamanetwork.com/journals/jamainternalmedicine/fullarticle/1106006