Why trust in pharmacists remains high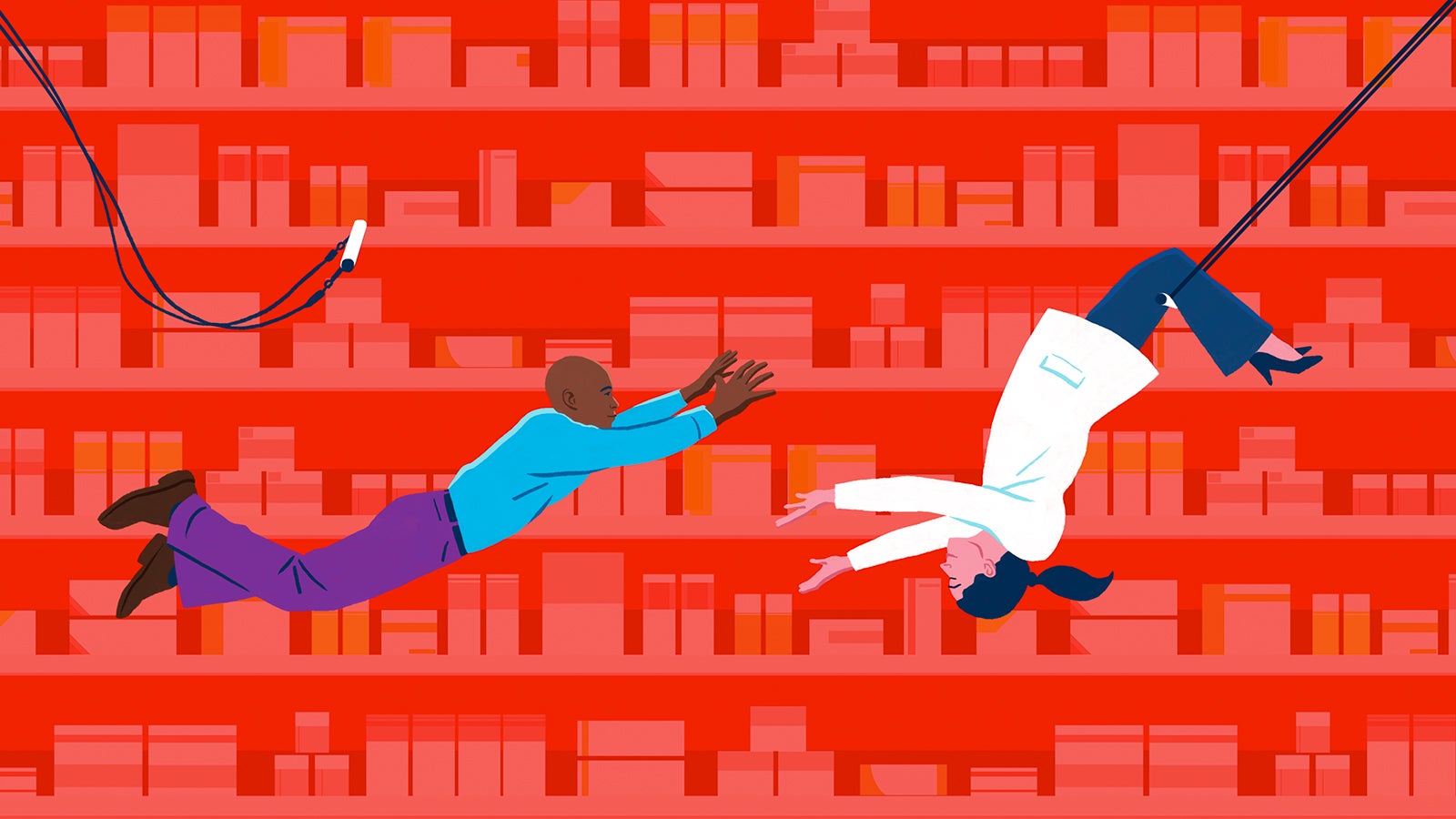 Prem Shah, Executive Vice President and Chief Pharmacy Officer at CVS Health®, explores why consumers trust his profession like few others and the potential impact on public health.
 
It's an iconic image from the cover of the Saturday Evening Post: the sick boy, patiently waiting as the druggist mixes his medicine. Americans have a special confidence in pharmacists, an attitude backed up by more than 30 years of polling from Gallup — which, year after year, places pharmacists as one of the country's most trusted professions1. One in three Americans report speaking with a pharmacist about their health care needs monthly2.
As overall trust in health care declines, what is pharmacy doing right and what could that mean for the future of health care? It may be due in part to the pharmacy setting, which is local, convenient and accessible to most Americans, says Prem Shah, Pharm. D., the Chief Pharmacy Officer at CVS Health and Co-President of CVS Pharmacy.
 
So why are pharmacists such trusted professionals?
 
Shah: I can think of three things. First, we're available. Across the country there are more than 60,000 retail pharmacies, which means a pharmacist is always nearby, and usually, with convenient hours, including evenings and weekends.
 
Second, the atmosphere of the pharmacy is approachable and familiar. We are in the community and work in an environment where people frequently stop by to shop for daily essentials. And third, we help people, and we reliably help them often. If you have a question about medication or have a sick child and want an over-the-counter solution, we can give you advice without a lot of fuss.
 
We also — and this is key — see patients more frequently than their doctors do. And if a patient has multiple doctors, we are often the only health care provider who has visibility across all of their prescriptions.
 
So those things — availability, approachability and reliability — have really helped position pharmacists as trusted health care providers.
 
You've talked about creating a better digital experience in pharmacy. Does that have anything to do with trust?
 
Shah: It absolutely does. And even though we are working hard to become digital-first, that doesn't mean digital-only. With better digital tools and a more seamless experience for our pharmacy patients, we'll actually be more available to our patients to support their health care needs. That's a cornerstone, and I'm convinced it will result in more trust.
 
Imagine arriving at the pharmacy counter, and with a swipe, your prescription is ready to go and your credit card on file is charged. No lengthy checkout process. Behind the scenes that means we have digitized several administrative steps. This not only gives customers a better experience, but it frees up the pharmacist's time to consult with patients and perform more clinical services.
 
Across health care, we also know we have a big trust barrier with underserved populations. A digital pharmacy experience can really help on that front, too. We have tools in place to help those whose primary language isn't English, and we're continuing to refine our digital and in-person offerings to make it easier for patients to understand how and when to take their medications, regardless of what language they speak.
Does that mean a shift away from the in-person, pharmacist-patient relationship?
 
Shah: No, just the opposite. A shift to a more digitally-focused experience will help us improve the quality of human interaction to be less transactional and more substantive.
 
The most stressful part of a patient's day may be when they enter our pharmacy — they don't feel well or they are scared because they were just diagnosed with a condition they don't fully understand. That's where we can help. By lending an ear and answering their questions based on our years of clinical training, we can help them through that challenging time. So no matter how much digital tools can make their lives easier, those human skills of helping remain the most important part of what we do. No computer can replace that.
 
That's how we build trust, starting with frequent communication and even more frequent listening. It's also something that needs to be earned repeatedly.
 
How has the pandemic affected this work? Where do you go now?
Shah: At CVS Health, we delivered more than 32 million COVID-19 tests and 59 million vaccinations in 2021 alone. We could do that because we're trusted, and we're present in local communities.
 
The COVID-19 pandemic has proven the invaluable role of pharmacy in delivering essential health care services. I firmly believe we need to build on this momentum to elevate and expand the role of the pharmacist and pharmacy team.
Expanding the scope of convenient and high-quality health care services we provide in the communities we serve is vital, including preventive care for chronic diseases, HIV prevention, nicotine cessation, and other treatment support. It's why we went into pharmacy — to help care for our friends, family, neighbors and our communities.
 
But we also need to recognize that many frontline workers are burnt out. The past few years have been unprecedented, and the pace and pressure were overwhelming.
 
We all need an honest dialogue to come out on the other side of that burnout. That starts with transparent communication about our go forward plans, and it may even mean making important changes to our operating model to allow for this expanded role and freeing up time for purpose-driven clinical work. Because, we can't simply add more to our pharmacists' already full plates . I think this is also where some of those digital experiences and tools I spoke to earlier will be integral to making more time for meaningful patient interactions.