Thomas M. Moriarty appointed as chief policy and external affairs officer to position company amid a rapidly shifting health care landscape
WOONSOCKET, R.I., April 6, 2017 /PRNewswire/ -- CVS Health (NYSE: CVS) today announced that current executive vice president and general counsel Thomas M. Moriarty has been appointed to the newly created role of chief policy and external affairs officer for the nation's largest pharmacy innovation company.
,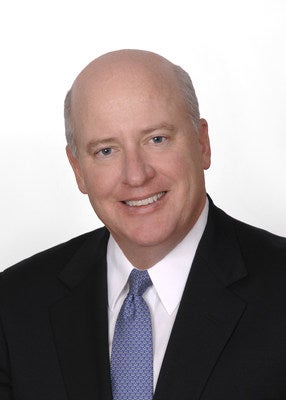 Moriarty will continue to report directly to President and CEO Larry Merlo, and will bring together corporate communications, legal, government affairs and public policy under one operating unit to manage the company's external affairs in Washington, D.C. and state capitals across the country. In his expanded role, Moriarty will manage at the epicenter of corporate strategy and counsel, bringing an integrated set of capabilities to impact and shape national and state-specific public policy for CVS Health and its businesses. From this vantage point, Moriarty and his team will help promote the company's role in reshaping a health care industry that is more accessible and affordable, and that delivers better outcomes for patients.
"Tom has been an integral member of the CVS Health executive team as chief strategy officer and general counsel, and brings a tremendous wealth of public policy expertise to his expanded responsibilities that allow us to bring greater value to the health care system," said Larry Merlo, president and chief executive officer. "Tom's new role will deliver an integrated approach to policy development and external engagement so the company can contribute to the public dialogue and bring forth innovative solutions to important legislative and regulatory proposals. As we work to navigate the changes in healthcare and policy over the next few years, I am pleased to have Tom leading this effort."
"The public policy and health care landscapes in the coming months and years will be some of the most important of our time for our communities and country in terms of patient care and strengthening the delivery system," said Moriarty. "As a company that touches more than 100 million consumers and patients at multiple points along the health care continuum each year, we have learned valuable lessons on how to drive better patient outcomes and lower health care costs. We look forward to sharing our company's insights on important policy initiatives as we work collaboratively with elected officials and health care policy experts at the local, state and national levels."
Moriarty joined CVS Health in 2012, and since that time has held several senior roles, including general counsel, chief strategy officer, and chairman of Red Oak Sourcing.
About CVS Health
CVS Health is a pharmacy innovation company helping people on their path to better health. Through its more than 9,700 retail locations, more than 1,100 walk-in medical clinics, a leading pharmacy benefits manager with nearly 90 million plan members, a dedicated senior pharmacy care business serving more than one million patients per year, expanding specialty pharmacy services, and a leading stand-alone Medicare Part D prescription drug plan, the company enables people, businesses and communities to manage health in more affordable and effective ways. This unique integrated model increases access to quality care, delivers better health outcomes and lowers overall health care costs. Find more information about how CVS Health is shaping the future of health at https://www.cvshealth.com.
Media Contact
SOURCE CVS Health