Our opioid response: Community initiatives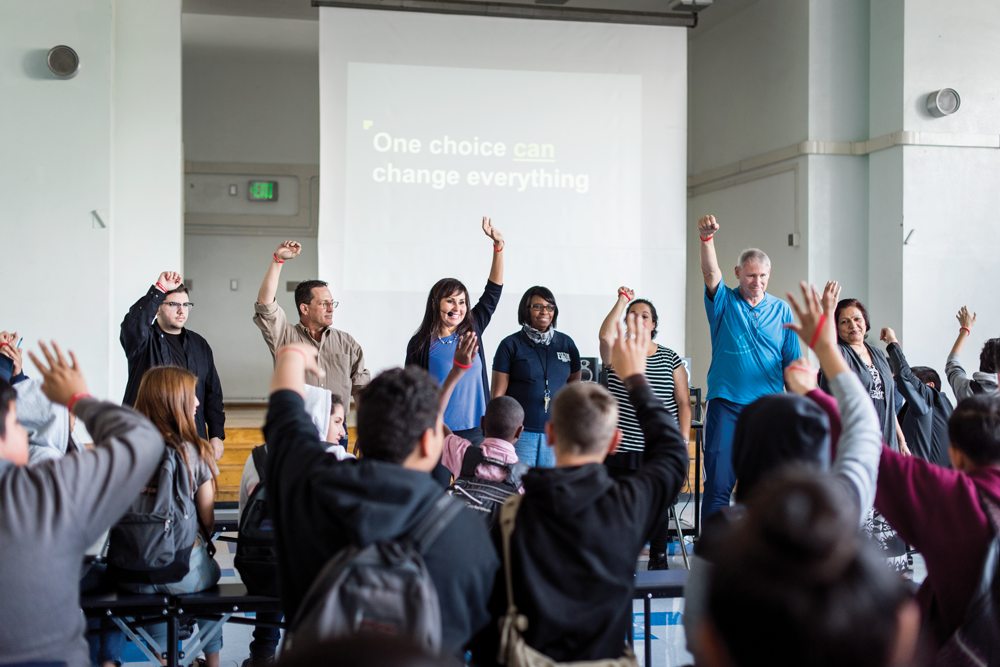 We're committed to providing funding to support prevention, treatment and recovery programs nationwide across the communities we serve. Through our company and the CVS Health and Aetna Foundations, we are investing in best-in-class approaches to prevention, education and treatment.
For example, the CVS Health Foundation has invested more than $3 million with the National Association of Community Health Centers (NACHC), to increase access to medication-assisted treatment and other recovery services in community health centers around the country.
Our pharmacists have gone beyond their day-to-day responsibilities behind the counter and into classrooms to educate teens and parents on the dangers of misusing prescription drugs. Through our Pharmacists Teach program, CVS pharmacists went into the community and educated over 600,000 students and parents about the dangers of prescription opioid misuse and abuse. In addition, in 2020 CVS Health and Discovery Education collaborated to further expand its opioid education efforts with a no-cost prevention program, Dose of Knowledge. This program provides standards-aligned resources to empower educators and pharmacists to address substance misuse and educate students to make good decisions about their health. Together, Pharmacists Teach and Dose of Knowledge have reached over 1.8 million students and parents since inception.
Outreach and education are also the focus of Aetna's Guardian Angel program, which dispatches a specially-trained case manager – a registered nurse that used to work in an addiction unit and is a certified Mental Health First Aid instructor – immediately following an overdose by one of their members, to educate that person on treatment options in their area.
The Aetna Foundation has also provided grants totaling $6 million to fund state and local projects addressing opioid-related challenges.