Path to Better Health Study 2020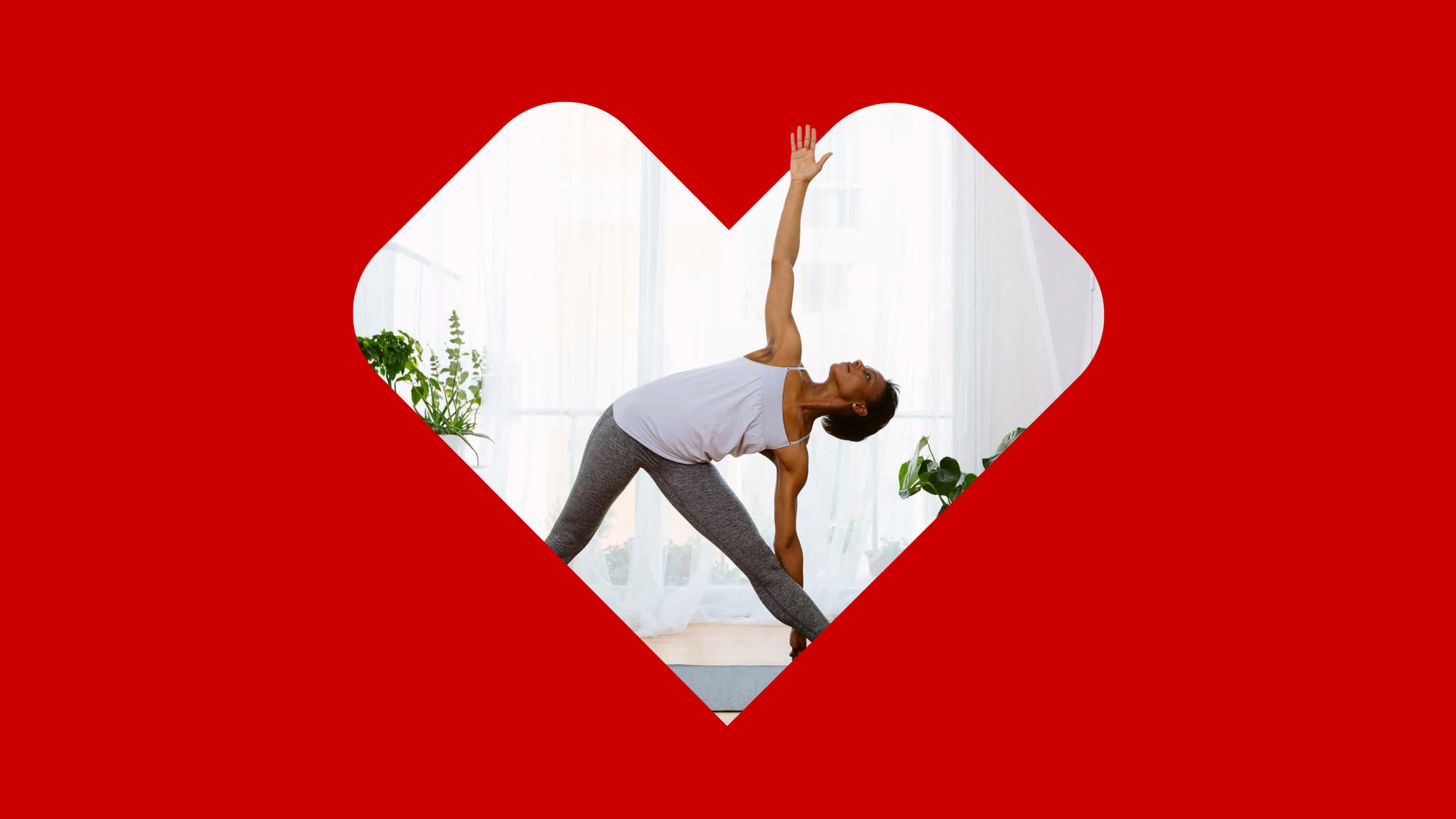 CVS Health's 2020 Path to Better Health Study finds that consumers are seeking a more accessible, affordable and technology-enabled health care experience than ever before.
The American health care system is undergoing a time of accelerated innovation and transformation. Consumer expectations for convenient and personalized health care support, coupled with the exploding use of technology and data analytics, are just several trends driving critical change. The unprecedented COVID-19 pandemic has also provided an opportunity to further advance health care delivery and utilization to better meet the needs of our patients, our customers and our communities.
According to our 2020 Path to Better Health Study, now in its third year, consumers and providers are hungry for this care transformation and want health solutions that meet them where they are — in store, in home and in hand.

40%
of consumers said they would be very likely to receive care for mental and behavioral health virtually.
71%
of consumers indicated they were greatly concerned with treating chronic illness due to cost.
81%
of providers reported that they always, often or sometimes recommend that their patients establish health goals during routine office visits.
Importance of accessibility and affordability
Delivering accessible, high-quality care at any time is a key health care priority — and has become even more significant during the COVID-19 pandemic. According to our study, consumers agree, with 92% indicating that it was very or somewhat important that health care be convenient.
We found that people's desire for accessibility is pushing them to explore new avenues of care. While a majority of consumers still go to their primary care physician (PCP) to treat a minor illness or injury, nearly one-third of consumers are likely to visit a non-emergency walk-in clinic.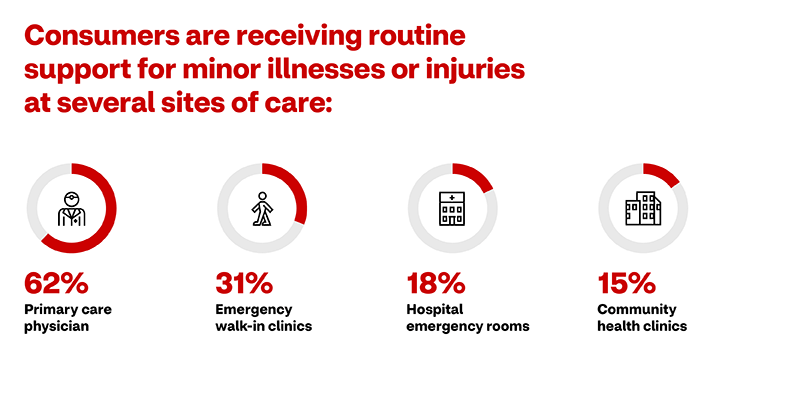 "Consumers are demanding convenience and ease in how they access health services. Technological solutions have the power to simplify health care and significantly expand the ways we deliver it," said Larry Merlo, CEO of CVS Health, adding that COVID-19 has provided an unprecedented opportunity to accelerate transformation and drive lasting and systemic change in the American health care system. "Our growing local presence and expansion of virtual care, telemedicine, and other omnichannel programs will be critical to meeting the health needs of our members and customers, both during and after the pandemic."
Affordability is also top-of-mind for consumers. About one-third (35%) of people said health care costs are an obstacle to staying healthy, while close to half (49%) have not visited a doctor when they had a minor illness or injury due to cost, suggesting that consumers could use additional support in this area.
Increasing appetite for technology-enabled care
The use of technology across the health care continuum has been rising at a rapid rate. As a result of COVID-19, the pace of technological transformation will only quicken and greatly influence the future of care delivery.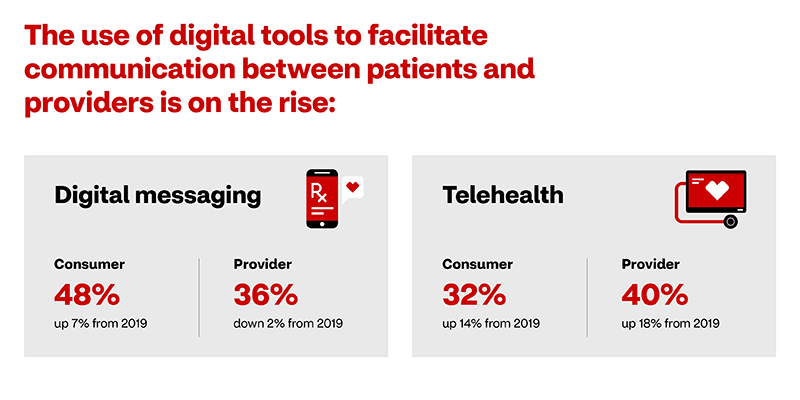 Our study shows that people want to use technology to enhance communication with their health care providers, by adopting tools like digital messaging, telemedicine and virtual office visits. Among providers, their use of digital technologies to care for and connect with patients is also expanding. Telehealth is of particular interest, with 40% of providers saying it is very valuable for communicating with patients, up from 22% in our 2019 study.
Our Path to Better Health Study also found that:
Mental health is of critical concern for consumers, especially among those aged 18 to 34 and 35 to 50, with the issue of social isolation being a top concern.
Consumers, as well as their friends, family and other household members, are struggling with chronic conditions, including high blood pressure, obesity, mental illness and diabetes.
Health care providers still need more support in accessing important community-based resources, such as nutritionists and social workers, but this access is improving.
Many providers are experiencing burnout symptoms at least some of the time.
Awareness of and involvement in value-based care models is growing.
About the study
The Path to Better Health Study highlights that the American health care industry needs to evolve to ensure the consumer care experience is more local, personalized and convenient. As we look toward the future, it's our mission as a company to help lead this change and support people in achieving better outcomes not just for physical health, but for total health.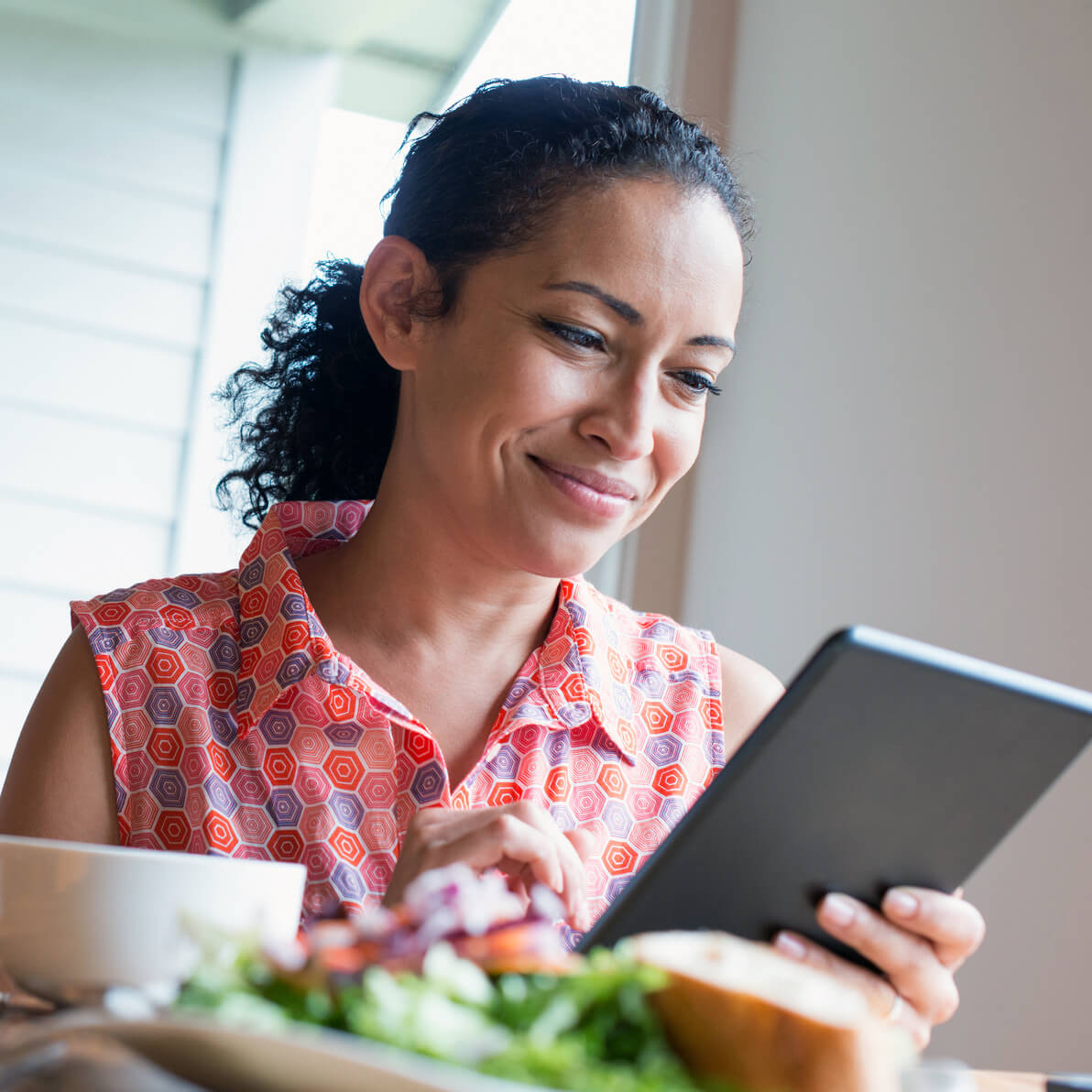 The Path to Better Health Study by CVS Health, first released in 2018 and called the Health Ambitions Study, was conducted in March 2020 and included two surveys fielded by Market Measurement, a national market research consulting firm. The consumer survey comprised 1,000 participants 18 and older, located throughout the U.S. It also oversampled 12 metropolitan statistical areas — Atlanta, Austin, Boston, Cleveland, Dallas, Houston, Los Angeles, New York City, Philadelphia, Providence, Hartford, San Francisco, Tampa and among two ethnic groups: African Americans and Hispanics. The survey of 400 providers focused on primary care physicians and specialists with at least two years' experience, as well as nurse practitioners, physician assistants and pharmacists.