Each morning when CVS Health® store associate Bhamini "Minnie" Mewar greets her manager, Renwa Basiri, she smiles brightly and proclaims, "Welcome to another day in paradise." And she means it.
"Miss Minnie is an inspiration," Renwa says. "Half of the comments from our customer service evaluations are testaments to her exceptional hospitality."
As of August 2022, Minnie has been with CVS Health for 34 years and at store #06752 in the Memorial Houston, Texas neighborhood since it opened nine years ago. And although Houston is a very big city, the store has a homey feel in large part because of her.
"I grew up in a small village in India where everyone knew each other. They are not your neighbors, they are your family and that's how I treat people," Minnie explains.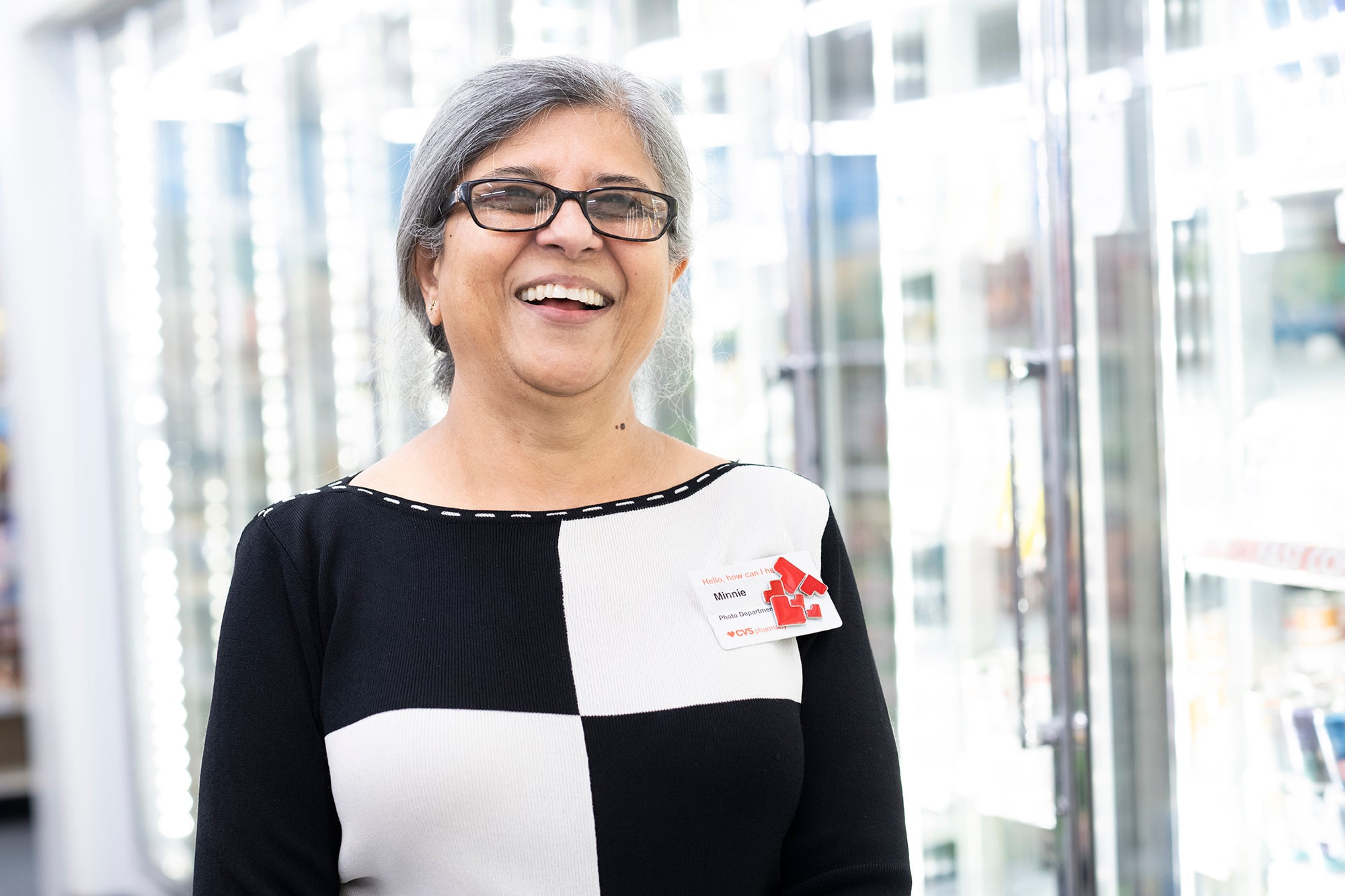 Young at heart
"Miss Minnie keeps her eye on elderly customers by staying on top of their needs and if they can't come into the store, she even offers to bring items to their homes," says Renwa.
"I'll call them and announce myself as their Aunt Minnie and ask, 'What, you don't want to come into CVS and see this old lady today?' I try to give them laughs and sometimes I bring them flowers. A little bit of kindness can go a long way," says Minnie.
Her fans aren't limited to the older generation. Minnie was recently featured in a Memorial High School article saluting community heroes. "You know her, you love her, she probably has your order memorized," wrote student Tulsi Parikh. "She treats you like the most important customer she's assisted all week."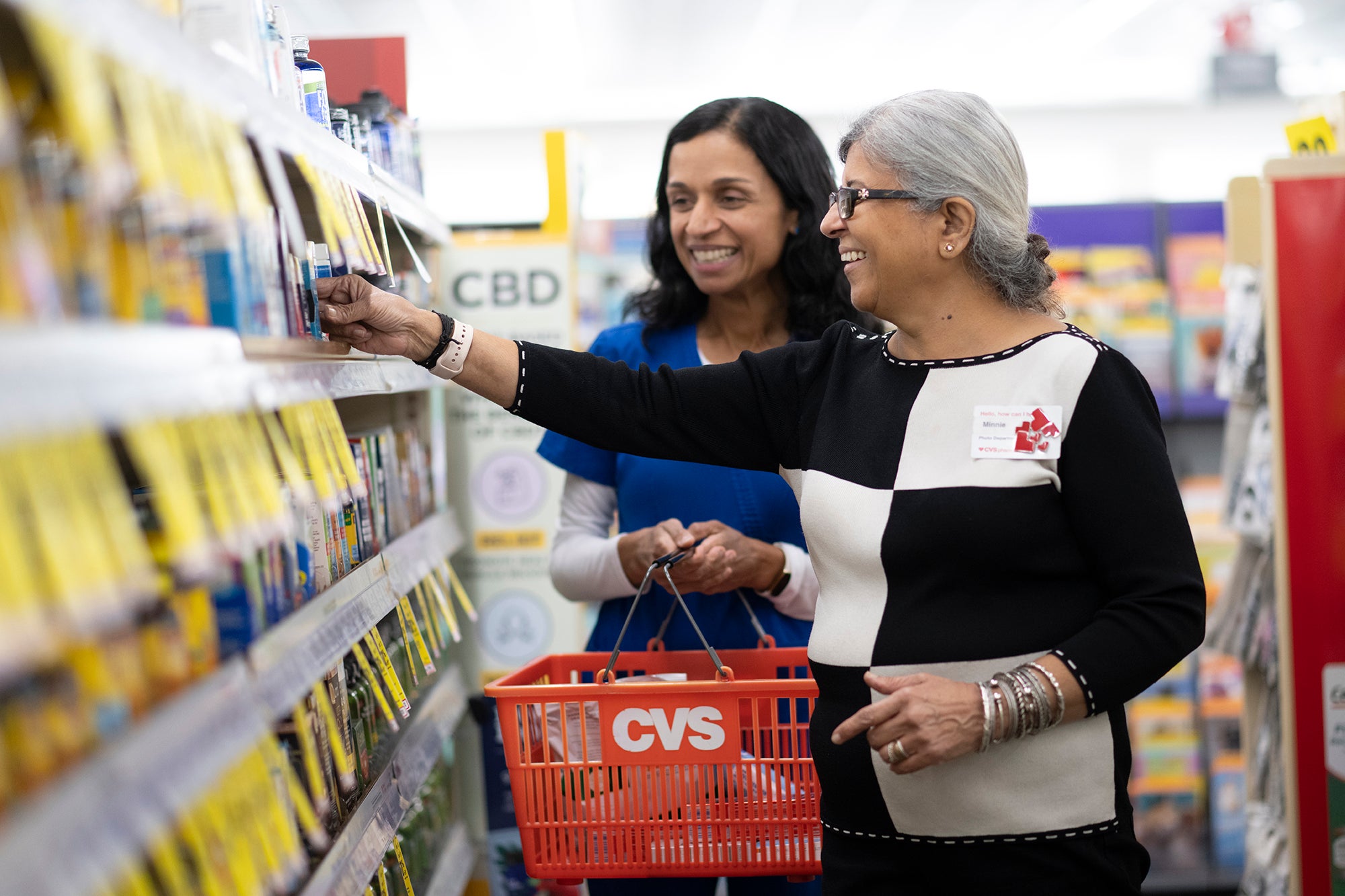 Cindy Smith, a "regular," agrees and says she tries to get to the store at least once a week just to see Minnie. "She shows me how to use my CVS card to access coupons. When my husband and I needed passport photos, she took care of us in an instant. That's what Minnie does. She takes special and prompt care of everyone."
"Having been through many hardships in my life, I try to empathize with my customers when they are going through a hard time," Minnie explains. "I pray for them the way I pray for my own family."
"I look up to her kindness and I marvel at how she eases people's pain with her care," says Renwa, adding perhaps the highest compliment a manger can give. "I'm so grateful to have the chance to work alongside her and to learn from her."
Thank you, Miss Minnie, for always putting people first.