LGBTQ rights have been hard-fought victories by people unafraid to put themselves and their identities forward. Jess Coppla, Senior Advisor in the Enterprise Career MAPS Retail Program, is one of those remarkable individuals who has worked hard to make inclusion the norm.
"I started as a front store cashier in high school," Jess says. "I moved to Pharmacy, ended up pursuing my MBA in health care, applied for an internship and I've been on this track for four years."
At 32, Jess has been with CVS her entire professional life, and she's proud of it. "When I started working, I had long hair, I dressed feminine — one day I showed up with my hair chopped off wearing a shirt and tie. Everyone was so supportive and embracing. I want that experience, that feeling of belonging, to be what everyone experiences."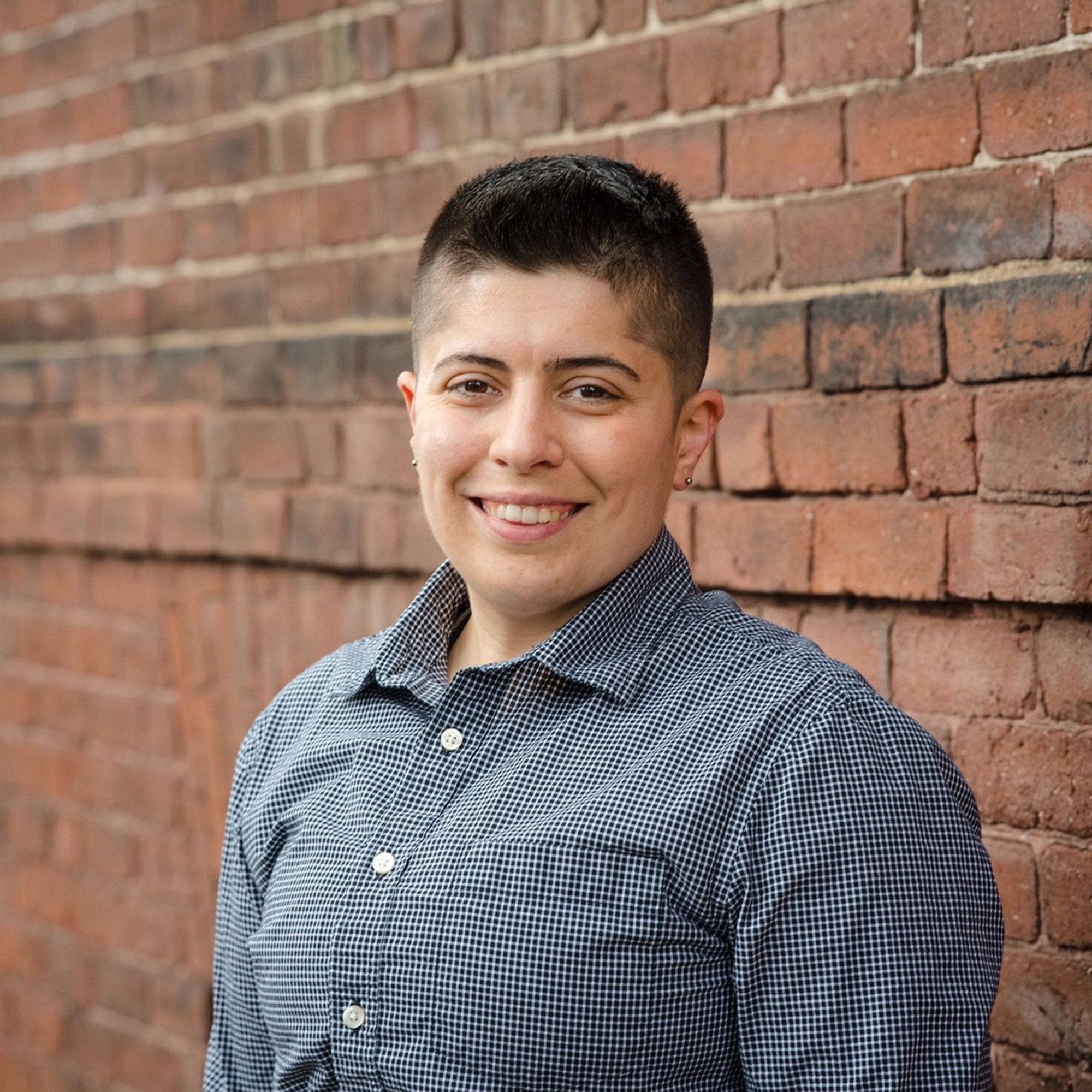 She's taken strides to make that a reality. Currently, Jess serves as Co-Chair of the Rhode Island PRIDE+ Colleague Resource Group, which allows her to create sponsorships for local LGBTQ-supportive organizations. "We've raised funds for AIDS Care Ocean State and AIDS Project Rhode Island," she explains. "With the pandemic, people were struggling financially, and donations had dropped."
Jess's volunteer work extends well beyond LGBTQ groups. She served meals at Boston's Haley House soup kitchen, removed trash from the Rhode Island coastline with Save The Bay, and most recently used her pharmacy technician license to provide vaccinations at CVS Pharmacy COVID-19 clinics. "Getting my lab coat back on and volunteering to administer vaccinations in long-term care facilities was one of the most profound experiences in my life," she explains.
"Jess is such a phenomenal PRIDE+ leader. She spends countless hours, beyond her workday, to mentor other chapter leaders and help people across the company to better understand LGBTQ issues. It's such a strong tool to break down barriers," says Shawnte Rothschild, CVS Health National Co-Chair for PRIDE+.
"She has such an authentic way of bringing who she is to work. She is perpetually engaged, always participating — raising the bar for other teammates," adds her former manager Andrea Harrison, VP Merchandising, Beauty and Personal Care, CVS Health.
"My family instilled in me how great it feels to help others. We're a family at CVS, too. It's so important to create more inclusion within the community."
Thank you, Jess, for living with PRIDE and heart.