Bill Steel, an 83-year-old living in The Villages, a 15,000-person retirement community in Lady Lake, Florida, likes a lot of things about his local CVS Pharmacy. It's clean and well stocked. That makes for one-stop shopping instead of multiple trips elsewhere – especially important since he's in the most vulnerable age group for COVID-19 and Florida has seen a huge resurgence of cases in recent weeks.
"CVS Pharmacy prices are competitive to what I pay at the supermarket. I use my ExtraCare card and that saves me too," explains Bill, who visits two to three times weekly. "The staff is always friendly and helpful and Nancy always takes time to talk."
Nancy is Nancy Simonelli, a retail store associate who has been a CVS Health colleague for more than 20 years. She knows Bill and many other customers by their first name and makes sure their shopping trips include friendly small talk. A fellow retiree and member of the community, she understands that for some seniors those quick chats may be the only conversation they have that day.

"They'll come in for their medications, talk to the pharmacist, and then visit with us," Nancy says. "They're glad to see you and you're glad to see them."
,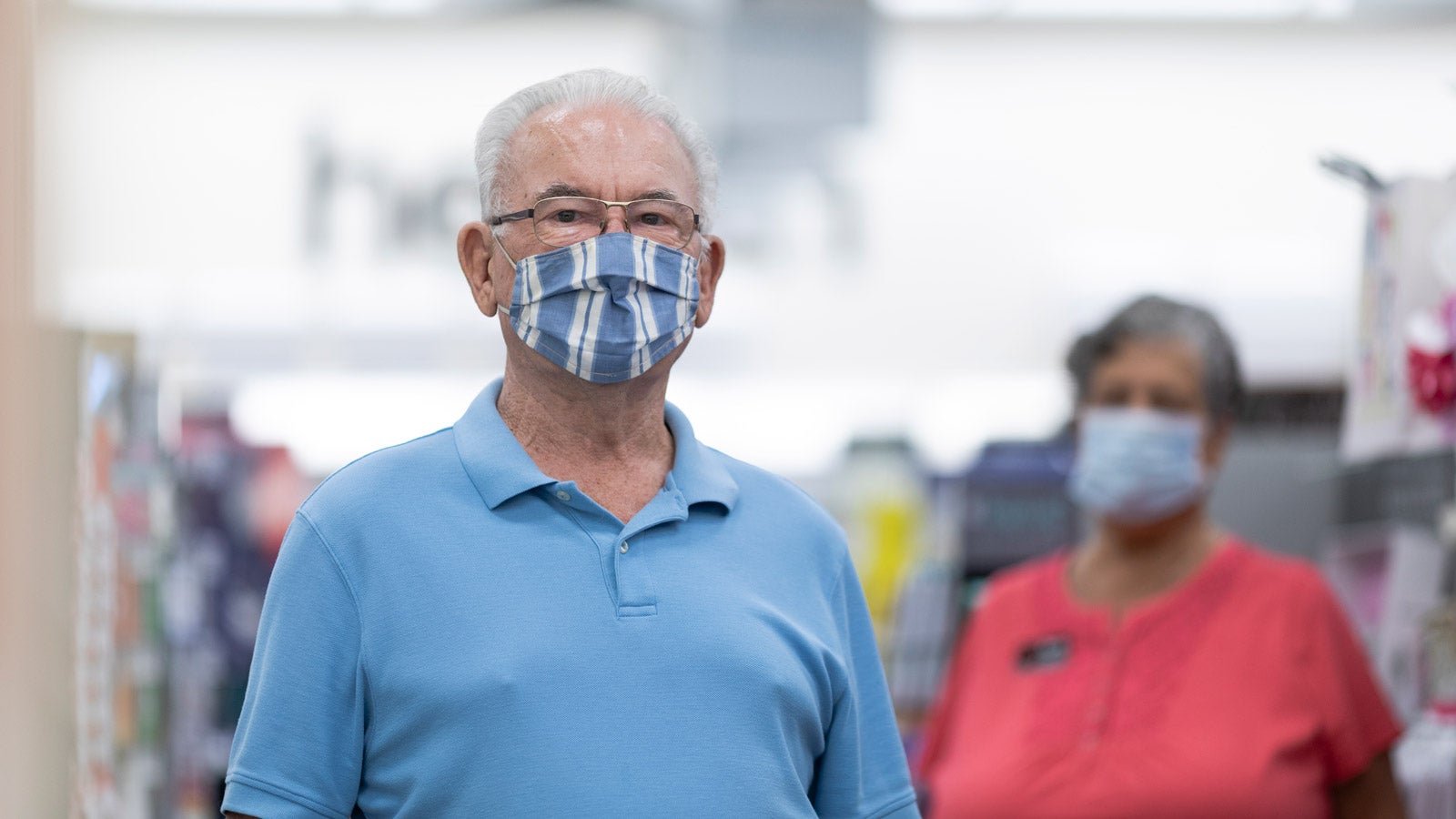 ,
Those small interactions can make a big difference. Many seniors, especially since the COVID-19 pandemic began, are dealing with social isolation, a condition studies have shown can be as harmful as smoking 15 cigarettes a day.
As Christopher Ciano, President of Medicare for Aetna, reminds us, it's even more important that our aging loved ones don't feel they're alone during this time.
Nancy understands. A New Jersey native, she moved to Central Florida with her husband after retiring and knows the community. She understands customers, like Bill, may have lost a spouse and do their own shopping. Family may live far away.
"I'll learn about their children and grandkids." Sometimes she'll hear a familiar accent and ask, "What part of New Jersey are you from?"
Like other CVS Pharmacy locations, things have changed. Colleagues and customers alike are required to wear masks. Where once there was a handshake, or a pat on the back, now there are air high-fives.
What hasn't changed is colleagues like Nancy and the social connection their friendly chats provide customers like Bill. Thank you – and a big "air high-five" – for bringing your heart to work, Nancy.