Little 2-year-old Jayda was diagnosed with the flu. She and her mom, Shanquella Major, had just left the doctor's office and were in their car at the drive-thru at the CVS Pharmacy® on Pamplico Highway in Florence, South Carolina.  Shanquella was picking up a prescription to help alleviate some of Jayda's stuffiness.
"The thought crossed my mind that maybe I should do some other errands first, but the line moved quickly and I pulled up to the window," says Shanquella. But within seconds, the young mother realized her little girl wasn't breathing. "I grabbed Jayda, her eyes were rolled back, and her body was limp across the steering wheel. I started screaming."
Inside the pharmacy, the staff could hear her panicked cries. Without hesitation they moved with lightning speed to help.
Pharmacy technician Timyra McAllister, who was manning the drive-thru window, quickly told Shanquella to pass Jayda through the window. Stacy Wright, lead pharmacy technician, took the toddler from Timyra and rushed her life-less body to Kathy Smith, a 30-year pharmacist with CVS Health.
"There was no breath, her lips were blue," Kathy explains. "I put her on the ground and did a couple of chest compressions. There was no response. I blew into her mouth, still no response. So, I repeated chest compressions and blew into her mouth again."
The second round of rescue breathing cleared the air passageway and Jayda's chest lifted. "It felt like a Lazarus moment," says Kathy. "She opened her eyes and looked at me, clearly scared. She didn't know where she was, but we were all relieved."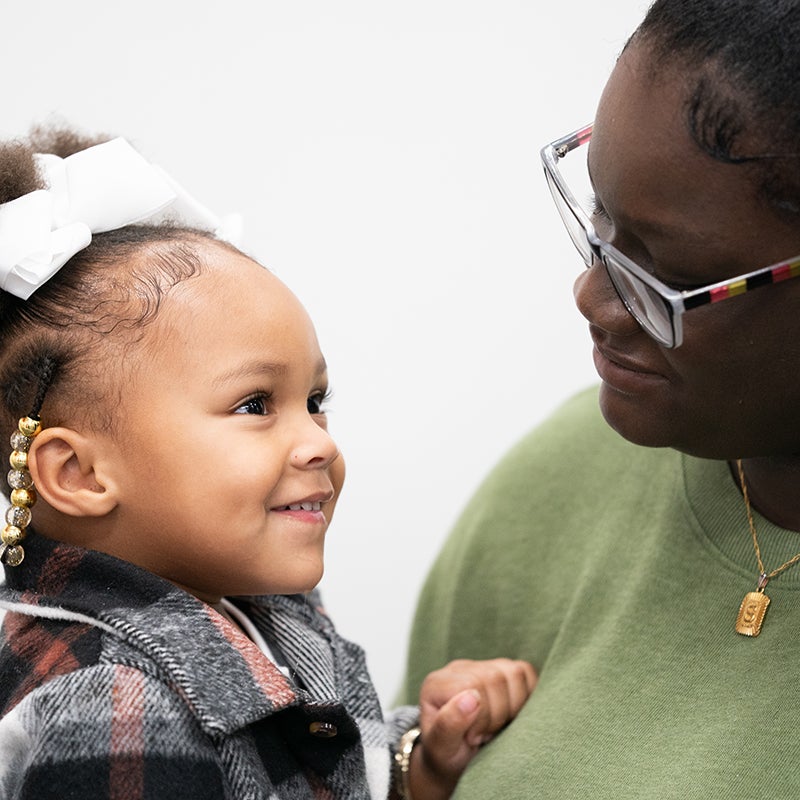 Joining forces for their patient
While Kathy was working to revive little Jayda, the pharmacy and store teams moved swiftly. Shift supervisor Amy Ervin called 911. Lead pharmacy technician Lashayla Gamble went outside to find Shanquella and reassure her that action was being taken. Pharmacy technician Rhonda Grice moved Shanquella's car from the drive-thru to a safe parking space. Pharmacy technician Roshan Ahmed calmed worried patients and customers. And, when Jayda was finally breathing and could be moved, Lashayla carried her to Shanquella and waited with mother and toddler until the ambulance arrived.
"Every CVS colleague at that location played a critical part in this life-saving event," says District Leader Laceye Parker. "I'm so proud of what they do day-in and day-out to meet the demands of the business."
That night when Kathy had a moment to reflect, she admitted to her family that she was shaking the entire time she tried to revive the little girl. She considered how easily things could have been different. She thought about her own 25-year-old daughter, and she counted her blessings.
Across town in the hospital that night, as monitors beeped in the background, Shanquella sat watching her sleeping daughter, exhausted after a long day of medical tests. "I was so thankful to God for placing me at the right place at the right time. What if I had gone to do errands and not stayed at CVS?" Shanquella wondered. "That entire team are my heroes. I'll never forget this day and someday I'll tell Jayda how they saved her."
Editor's note: After multiple days of testing in the hospital, Jayda is home and recovering. Physicians believe a build-up of mucus from the flu may have blocked Jayda's breathing.