Communities across the country are grappling with how to recover and rebuild during COVID-19, especially in traditionally underserved neighborhoods hit hard by the pandemic. As just one example, although African Americans make up 14 percent of the overall population in Michigan1, they account for approximately 31 percent of COVID-19 cases and 40 percent of deaths caused by the virus in the state.2
We firmly believe that increasing the availability of COVID-19 testing and improving access — especially for those who need it most — is a crucial step toward recovery. Given our local presence in communities across the country, we are uniquely positioned to play a significant role in community-based testing efforts.
We are expanding access to testing in communities and neighborhoods most impacted by COVID-19, even beyond the more than 1,200 testing sites we have available at CVS Pharmacy drive-thru locations across the country.  To accomplish this we've partnered with national organizations such as the National Medical Association, local community groups including free and charitable clinics and community colleges, and state government and the U.S. Department of Health and Human Services.
"Working with our community partners is an important part of our comprehensive testing strategy, as it allows us to tap into the network of a trusted organization with strong community ties," said David Casey, Chief Diversity Officer, and Vice President, Workforce Strategies, for CVS Health. "Given our longstanding commitment to underserved communities, it only made sense to expand our testing efforts to the areas of greatest need and leverage our partners to help get the word out."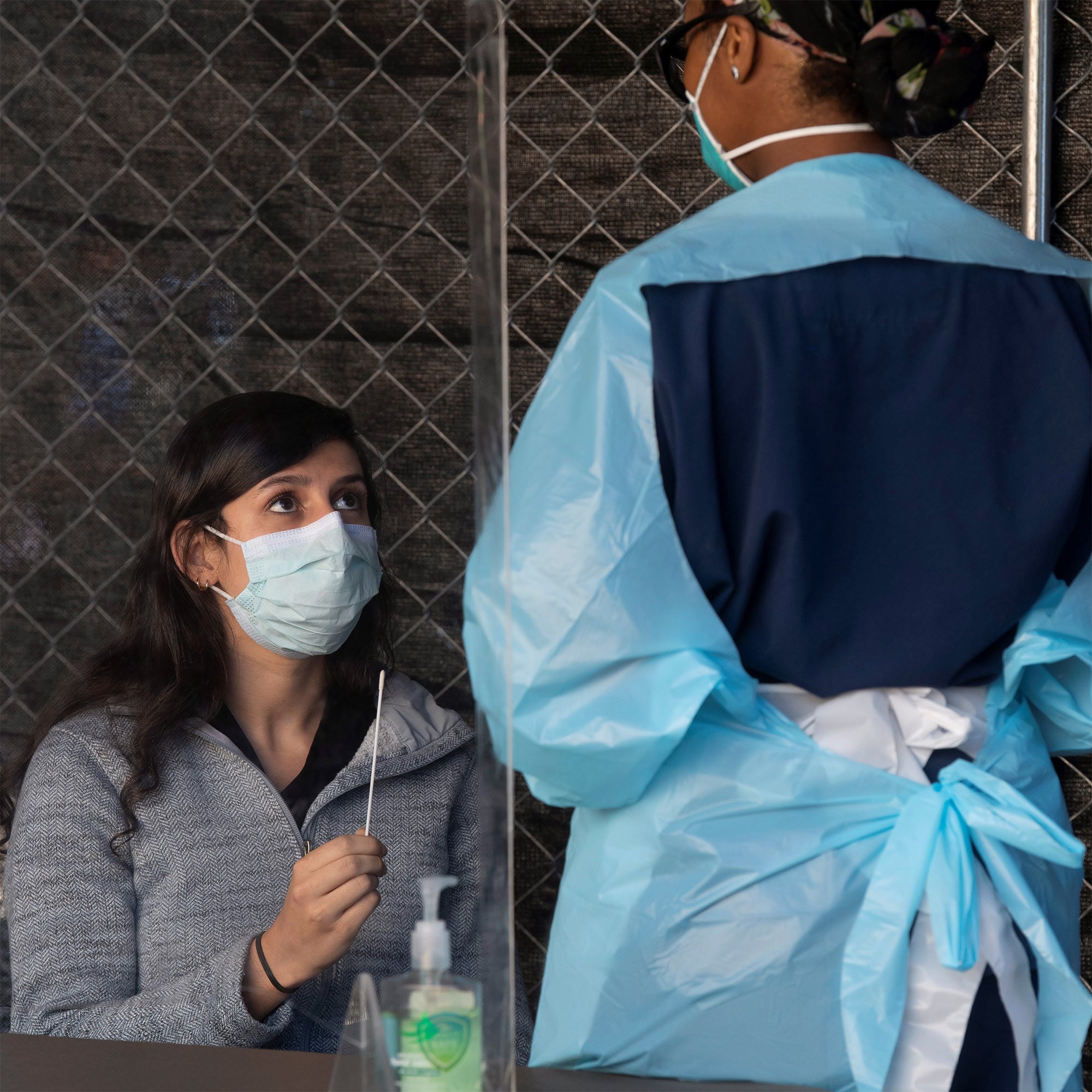 These test sites are hosted by our community-based partners within their facilities, so they are familiar to and more easily accessible for nearby residents who may not have a personal vehicle or reliable transportation. All of our community-based test sites can accommodate patients arriving on foot, and appointments are made by phone, so patients do not need internet access. Signage is offered in English and Spanish, and testing is available to patients at all of our test sites at no cost.
At this time, we are planning to open ten community-based testing locations.
Our expanded testing efforts are just one example of CVS Health's commitment to diverse communities, which also includes sponsoring free Project Health screenings in predominately Black/African American and Hispanic/Latinx neighborhoods, workforce development programs that break down barriers to gainful employment, and supporting a variety of efforts that address Social Determinants of Health.
"Having seen the data that pointed to disparate impacts in Black and Brown communities, we knew we needed to do more when it comes to providing testing access," said Casey. "Through our community testing sites, we are able to meet people where they are, bringing to life our company's Purpose of helping people on their path to better health."