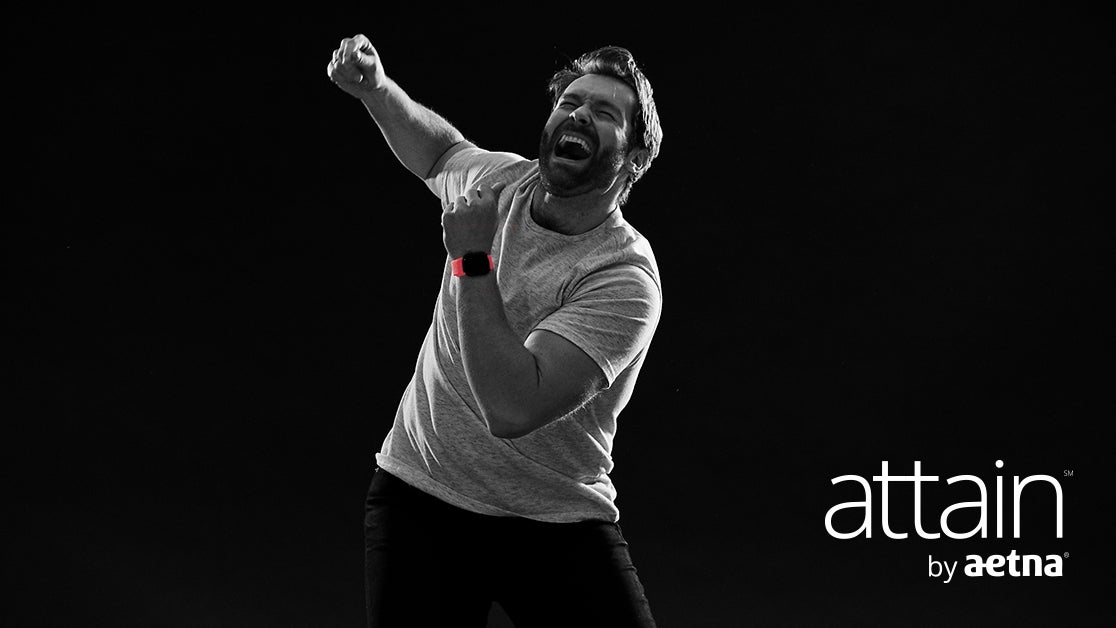 ,
Our partnership with Scripps Research uses data from wearable devices to combat viral illnesses
The use of wearable technology has more than tripled in the last four years.https://newsroom.accenture.com/news/accenture-study-finds-growing-demand-for-digital-health-services-revolutionizing-delivery-models-patients-doctors-machines.htm Now scientists are hoping to harness information from this technology to combat the coronavirus pandemic.
Our app, Attain by Aetna℠ developed for eligible Aetna members and launched last year in collaboration with Apple, provides everyday health tips and challenges on basic topics like sleep, nutrition, mindfulness, stress and activity. And with the user's consent, the app shares encrypted sensor data collected by your Apple watch with Aetna.
That shared data lets CVS Health provide messages to those members at key moments that can help them improve their health — for example, adhering to their medication routine, or providing information about affordable sites of care nearby that might be more appropriate than an emergency room.
,
"Over 92% of participants claim that Attain is helping them get healthier, and that is leading to early indications of better health outcomes and lower medical costs for the members." — Ben Wanamaker, VP of Analytic Products, CVS Health
,
A way to contribute to the fight against COVID-19
Now, Attain is joining a wider circle of participants by working with Scripps Research on DETECT (Digital Engagement and Tracking for early Control and Treatment) a study built off the platform Scripps Research uses for often cited 2020 flu research.
"Researchers will work with numerous partners in the digital health industry, including Fitbit, to understand if tracking individualized changes in heart rate, activity and sleep can provide an early indication of viral infections," explains Jennifer Radin, PhD, an epidemiologist at Scripps Research.
We will be notifying current users of Attain of the opportunity to take part via in-app notifications but anyone who wears an Apple watch, Fitbit, Garmin or other wearable device can participate. Interested employees can learn how to take part in the study by visiting the DETECT study website reading an overview of the study and downloading the MyDataHelps™ mobile app.
By consenting to donate personal data, participants can not only take control of their own health, but also help public officials potentially prevent the outbreak of viral respiratory illness within their communities.
"Partnering with a credible, rigorous research institute like Scripps Research is one modest way to help us better understand and track this pandemic and maybe be better prepared for future ones," adds Ben.
,
Download Attain by Aetna from the Apple® App Store today and start hitting your goals, earning rewards and forging your path to better health.You must be an Aetna® commercial medical member. You need to be at least 18. You need an iPhone®. Other eligibility and participation requirements, including certain state restrictions and exclusions, may apply.
Visit the Attain by Aetna website for more information and details.