Health Trends 2021: The Year of the Pharmacist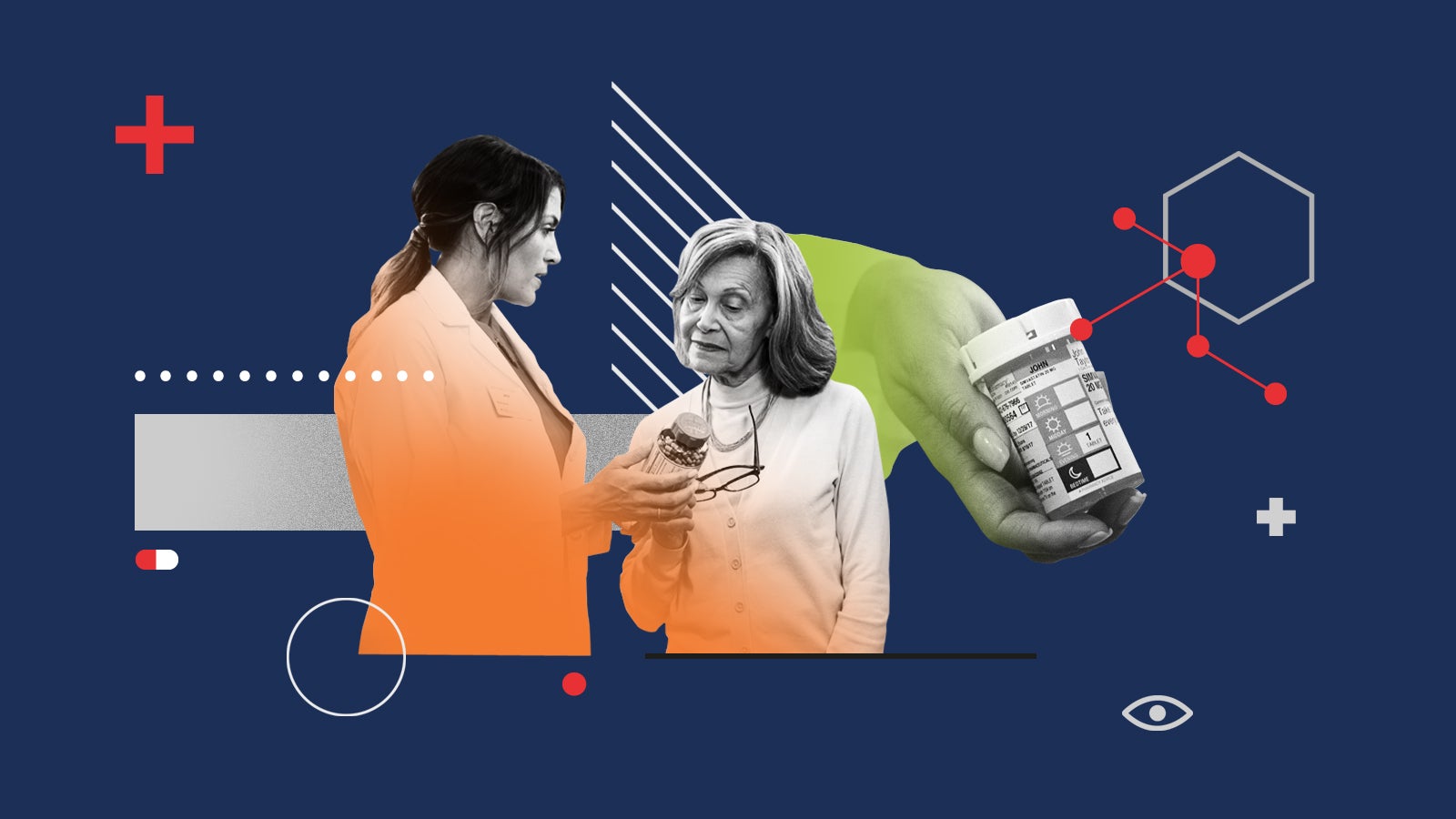 In 2021, pharmacists will take on larger roles and, lest we forget, help administer the world's most awaited vaccine.
Pharmacy will continue to be the most frequenthttps://pubmed.ncbi.nlm.nih.gov/29317929/ health care touchpoint in the coming year, with millions of Americans heading there for the COVID-19 vaccine and for other routine interactions. According to the most recent National Pharmacist Workforce Study https://www.aacp.org/article/2019-national-pharmacist-workforce-study, pharmacists have been more active than ever in their traditional roles, which include counseling patients and connecting them to other services. These roles will increasingly be augmented in the years ahead, in part by innovative pilots and new technologies that promise to give the profession an even broader reach and impact.
"Pharmacists practicing at the top of their licenses are advocates who listen to patient concerns, educate on available options and connect patients with solutions to improve their health," says Neela Montgomery, Executive Vice President of CVS Health and President of CVS Pharmacy/Retail. "That has particularly held true during the COVID-19 crisis, given the immense role our pharmacists play in providing accessible, community-based care. We hope to make that an even stronger pillar of our health care system."
One striking opportunity is to have pharmacists help people facing challenges related to their social determinants of health. These are the social and material circumstances, such as food insecurity https://www.cdc.gov/socialdeterminants/about.html, that might keep someone from living an optimally healthy lifestyle. A recent study found that social factors account for more than a third of total deaths per year in the United Stateshttps://www.ajmc.com/view/the-importance-of-considering-the-social-determinants-of-health, but efforts to address these in traditional medical settings, where patients and providers are often acutely focused on the problem at hand, have been challenging.
"We've found people are not only open and willing to share social needs with their pharmacists but in many cases they listen to and act on the advice and recommendations of pharmacists," says Peter Simmons, Vice President of Transformation, Pharmacy Delivery and Innovation at CVS Health. With HealthTag, a pilot involving Aetna Medicaid members in two states, CVS Health pharmacists have started to include local resources along with medication directions inside the prescription bag. These resources might include details about how to get help with food, housing or transportation through local community services. The network of these organizations is backed by Unite Us, a social care coordination program.
"When we can help people overcome challenges such as food insecurity or the lack of proper nutrition, that is a major step forward toward helping them make significant advances in their overall health," Simmons says.

Another way patients can benefit is when pharmacists make the most of the data frontier. Machine-learning insights promise to be especially helpful in the management of chronic conditions. More than 1,000 CVS Pharmacy locations are taking part in a first-of-its-kind pilot with customers insured by Aetna and other commercial health plans. An analytics engine regularly reviews medical and pharmacy data to identify which people might be at high risk for nonadherence or negative outcomes. The engine then prioritizes them for the "pharmacist panel" — a program of one-on-one coaching and counseling individualized for each member.
So far, the pilot has been a success, with the data showing not only upticks in medication adherence and in clinical care gap closure but reductions in unnecessary emergency room and physician visits.CVS Health Corporate Earnings Call, Third Quarter of 2020 Those results lead to improved patient outcomes, says Simmons, as well as lower medical costs.
The COVID-19 crisis has also brought the pharmacists' public health role into stark focus. Simmons says that many pharmacists have, over the course of the pandemic, become go-to local experts and trusted resources. This trust will be critical during the COVID-19 vaccine rollout — the largest in U.S. historyhttps://apnews.com/article/biggest-vaccination-effort-us-history-2d46fd529b2ff5313201e8065b81c0d7 — as a poll in December 2020 showed that only about 60 percent of Americans intended to get the vaccine.https://news.gallup.com/poll/325208/willingness-covid-vaccine.aspx These local practitioners can help inform Americans of the efficacy and safety of vaccines and, perhaps, move the needle toward universal adoption.
"The pharmacy is the most local and familiar outpost of the health care system," says Simmons. "There's both a trust and a responsibility that comes with that." In the years to come, the pharmacist's role will continue to evolve, making this touchpoint even more essential to the betterment of the nation's health.