Return Ready by CVS Health® for campuses
A comprehensive on-site COVID‑19 testing solution to help colleges and universities get their students, faculty and staff back to campus.
Return Ready, by CVS Health, provides the most comprehensive, flexible, and scalable on-site COVID-19 testing solution. We can help your college or university return to campus with rapid testing and reporting upon arrival and on-demand throughout the semester.
Since the beginning of the pandemic, Return Ready has helped more than 100 organizations responsibly bring their populations back to the workplace and campus.
Administrators, contact us to get started
Flexible COVID-19 testing
We recognize that every campus has its own unique needs. With Return Ready, rapid on-campus testing programs can be combined with additional solutions. This flexibility allows your institution to safely test individuals when they return to campus, at regular intervals throughout the semester and on-demand, based on symptoms, exposure and risk factors.
With a point-of-care testing program at the core of your return strategy, we can help determine which solutions would work best for your campus.
Point-of-care diagnostic testing is our core offering, providing results in minutes at an on-campus facility.
In addition to on-campus testing, administrators may choose to utilize rapid-results (within hours) and swab-and-send (results in 1 to 2 days) options, enabling students, faculty and staff to get tested off-site before coming to campus.
End-to-end integrated reporting and analytics
Our customizable web-based dashboard lets you monitor, manage, and help mitigate the spread of COVID-19 across campus locations.
Getting back to campus safely
The emergence of the Delta variant has caused many colleges and universities to re-evaluate their COVID-19 mitigation strategies. This recorded webinar includes information about the Delta variant and explains why COVID-19 testing is critical for detecting breakthrough cases and protecting individuals who are unable to receive a vaccine.
Administrators, start planning a return to campus
Are you an administrator seeking a return-to-campus strategy?
Let us partner with you to implement your testing strategy. Please complete the two-step form below and a member of our team will follow up with you.
Are you a student looking for COVID‑19 testing?
Please visit our COVID‑19 testing page for options.
COVID-19 Delta variant: Implications for colleges and universities and the return to campus
As the spread of the Delta variant progresses, some colleges and universities will consider instituting vaccination requirements for students and faculty returning to campus. Regular, periodic COVID-19 testing is still recommended, as the virus can be transmitted by asymptomatic individuals. And, as colder weather approaches and people are driven indoors, administrators may consider recommending masks inside, especially in classrooms where social distancing is difficult.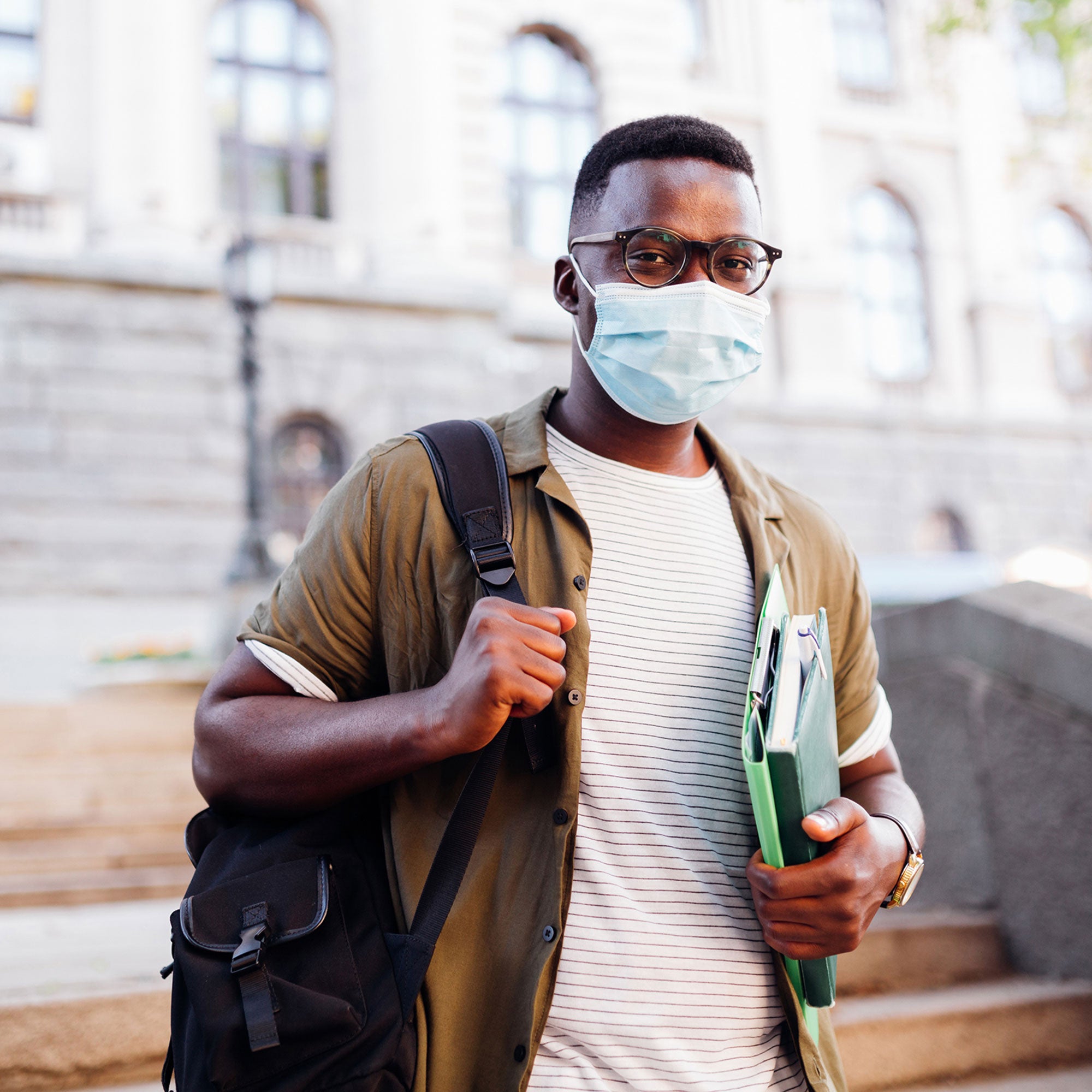 Important information
COVID‑19 testing does not eliminate the risk of transmission of SARS-CoV-2 or Coronavirus Disease 2019. Further, available testing procedures may produce false negative or false positive results due to a variety of factors. Institutions should consider these factors in developing their return to campus policies and procedures. The COVID-19 pandemic has created an unprecedented and still evolving legal landscape for organizations. You may need to consider various federal, state and local laws, regulations, or other mandates when developing your return to campus plans. Competent legal counsel should be consulted. This is not intended to be a complete description of the terms and conditions of the Return Ready program. Services described would be provided by CVS Pharmacy, Inc., or a subsidiary, including but not limited to MinuteClinic, LLC and its subsidiaries and managed entities. In addition, access to additional health and safety solutions such as contact tracing, symptom checker and thermal scanner may be through third parties. Not available in all locations.
Additional COVID-19 testing resources
COVID-19 vaccination resources