Charting consumer and provider sentiment
Based on a survey of consumers and providers, our CVS Health® Health Care Insights Study reveals the impact of current health issues, shifts in the way providers are delivering care as well as changes in patients' perception of care.
Virtual care preferences by generation

48%
18 to 34 year olds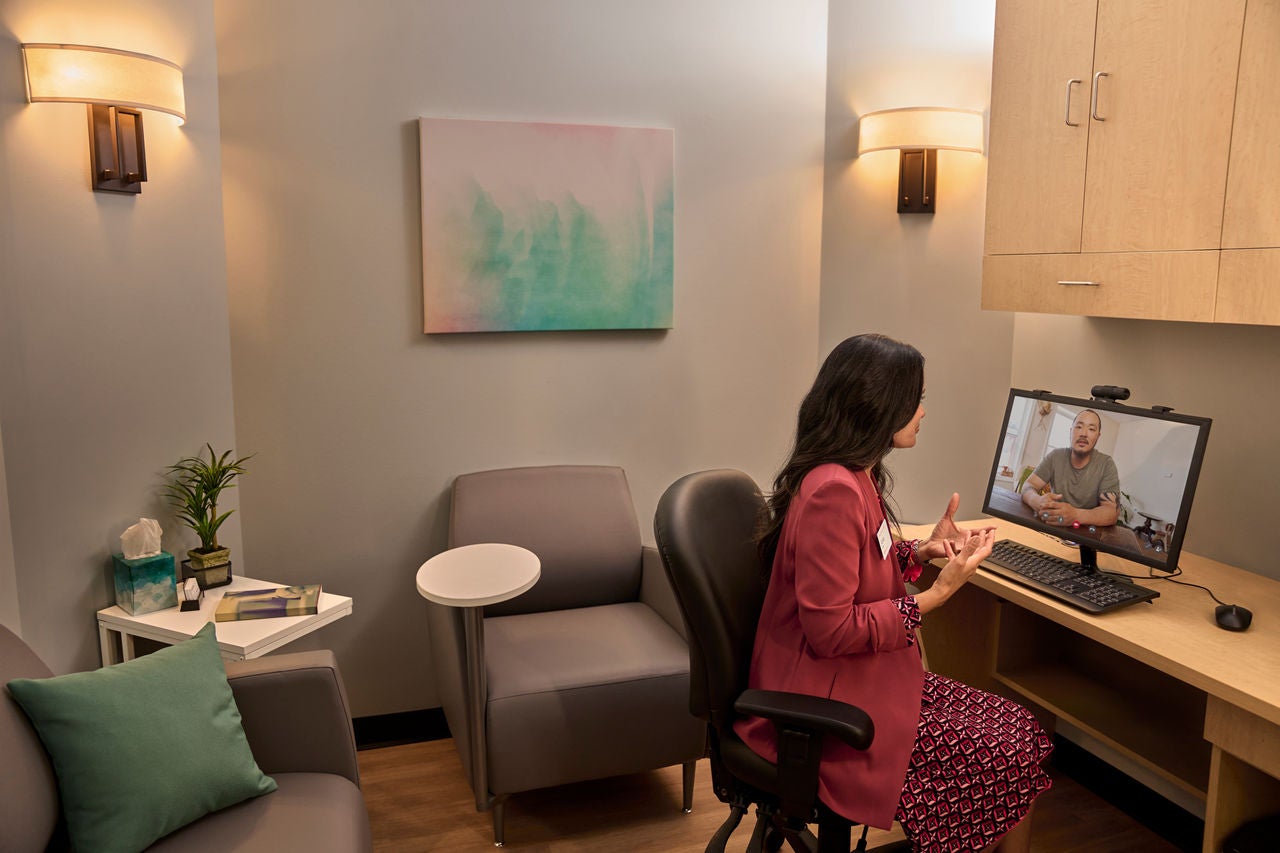 About the Health Care Insights Study
The Health Care Insights Study by CVS Health looks at the needs and mindsets of consumers as they pursue their individual health journeys, and providers as they support patients. The findings highlight the ways in which the health care industry is evolving, what's next in primary care, how we can build healthy communities, and how we can improve clinical care. As we look toward the future, CVS Health is uniquely positioned to reimagine health care that is centered around people — simpler, more accessible, and more affordable, with better health outcomes.
The Health Care Insights Study (HCIS) by CVS Health was first released in 2018 and called the Health Ambitions Study, then known as the Path to Better Health Study in 2019 and 2020. Two questionnaires were fielded by Market Measurement, a national market research consulting firm. The National Consumer questionnaire was comprised of 1,000 participants 18 years and older, located throughout the U.S. In addition to this consumer group, an "oversample" of 200 consumers were surveyed in each of 6 regional areas: Atlanta, Houston, Chicago, Columbus, Philadelphia, and Phoenix, as well as an oversample of 200 consumers who self-identified as Black and 200 consumers who self-identified as Hispanic. The National Provider questionnaire was comprised of 400 health care providers and had the following breakdown: 175 primary care providers, 75 RN/LCW, 75 pharmacists, and 75 physician's assistants.  All respondents had at least two years' experience in their respective field.